It almost sounds too good to be true to be able to sip a coffee, watch a webinar, and WIN prizes, but Destination Webinars assures us it's not. Bringing back their popular multi-presenter BYO Coffee Cluster series, Destination Webinars goes live from Thursday the 26th of May with a 4-week programme packed with inspirational travel content, plus cool prizes!
This is not your average webinar. The Destination Webinar 4-week series features eight suppliers covering domestic and worldwide adventures, destination specialists, and cruising. That's four weeks to travel the world from your desk chair, latte in hand.
Fill your cup with coffee, fill your mind with the latest travel updates from Acacia Africa, Arcadia Expeditions, Ponant, Outback Spirit Tours, Exodus Travels, Simply Cuba Tours, Rocky Mountaineer and Viking Cruises. And a shout out to Pelikin Travel Money for making this 4-week travel extravaganza possible.
If you think you won't have time to catch these webinars, think again! Each webinar is a worthwhile (and doable) 30-minute update, followed by a live Q&A. That's a shorter length of time than getting your coffee from that popular café you like!
You can even watch it from that long-as coffee queue because you can register for recordings if you can't make it live.
Meet your host, Charlie Trevena!
Every session coordinates for both Australian and New Zealand travel trade, with two time slots: 9 am or 12 pm (AEST).
Not only do you get to learn and be inspired by some of the industry's best, you can also WIN. There are $50 gift cards up for grabs each week, plus there's cool supplier swag if you're lucky.
But wait, there's more!
Register for these Destination Webinar sessions before Wednesday the 25th of May and you'll also be in the draw to WIN a bonus gift card of $100! Think how many skinny flat whites you can get with that.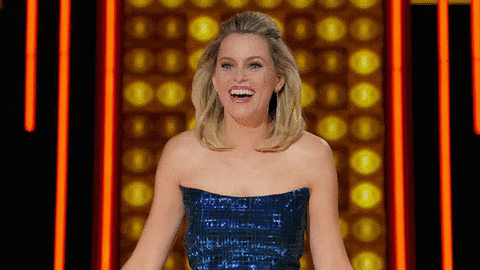 Here's the upcoming schedule and a little sweetener in prep for the Coffee Cluster Webinars:
Acacia Africa operates a variety of mid-range tours across Africa. Choose from multi-country small group adventure tours, small group explorer safaris, city stays, and adventure activity breaks. Acacia Africa's specialist skills in touring Southern & East Africa, coupled with their in-depth knowledge of destinations, local cultures, and the environment, lends to exciting (and affordable) tours.
BYO coffee and join Ingrid Berthelsen from Evolution Travel Collective.
Arcadia Expeditions specialises in immersive historical and cultural small group journeys to some of the world's most inspiring and exotic destinations. Each of their 15 carefully curated expeditions is hosted by an expert in the theme of the trip (academic, author, or researcher) as well as a knowledgeable local guide. Travellers feel like part of a documentary (without the film crew) as they enjoy intimate and exclusive access to one-off experiences.
Pour your fave brew and learn more from Arcadia Expeditions co-founder David Mannix.
Ponant recently announced the planned arrival to Australian waters of the company's 32-guest, three-masted sailing yacht Le Ponant for the 2023 Kimberley Season! The new itineraries onboard Le Ponant will be available for booking later in May 2022, along with a selection of pre and post land arrangements.
Hold your cup steady as you discover more about this exciting new offering from Ponant's Business Development Manager, Julie Golding.
Outback Spirit is part of Journey Beyond and has showcased great Australian destinations to travellers since 1999. This session will cover their camps & lodges, their dedication to supporting the Aboriginal communities, and how they strive to be ecologically sustainable. Also, you'll learn about the comfort of their coaches and the fitness level needed for your clients to get the most out of their Outback Spirit Tour.
Watch your coffee doesn't get cold while listening to captivating tales from Outback Spirit's National Sales Manager, Pam Nielsen.
Exodus is all about adventure. Discovering countries, cultures, environments, cities, mountain ranges, deserts, coasts, and jungles, they love exploring this amazing planet. Exodus helps travellers reach incredible destinations via 500 itineraries across 90 countries, providing as much flexibility and choice as possible.
Grab the biccies to go with your cuppa as you learn more from Exodus' Business Development Manager, Kent Phillips.
Simply Cuba Tours leads immersive small-group tours through Cuba, providing authentic insights for travellers keen to see beyond Cuba's main tourist attractions. While some 21st-century conveniences are starting to appear in Cuba, the vibrant Caribbean island nation remains largely in an evocative time-warp. There's no better time to experience Cuba's famous warmth, friendliness, and unique character.
Make your brew strong like a Cuban for this one! Learn more from Simply Cuba Tours' Orsolya Bartalis.
Rocky Mountaineer will launch their 2023 Canada and United States products in this Coffee Cluster Webinar – woohoo! The 2023 season has new packages and promotions that are tailor-made to provide the best experience for all guests travelling with Rocky Mountaineer.
Grab an ice-blend brew as you hear from Rocky Mountaineer's Sales Manager, Mille Browne. She'll be fresh off the plane from their newest route in Colorado and Utah.
Viking's award-winning fleet of river, ocean, and now expedition ships feature serene Scandinavian design, refined finishes, and panoramic views from any spot on the ship. Guests discover a distinctly Viking experience from the moment they step onboard.
BYO fika (that's Swedish for coffee and cake) to discover what's new from Viking's Commercial Manager Kim Vaughan.
The BYO Coffee Cluster Series is supported by Pelikin Travel Money and their rewarding digital travel money card affiliate program. For every dollar your client spends overseas, you earn! There's no sign-up cost for you and no loading or re-loading fees for your clients! Learn more here.
Don't forget to register before Wednesday 25th May to go in the draw to win a bonus $100 gift card. In fact, why not just sign up now; there's no time like the present! And by present, we mean the one you can gift yourself when you win the bonus prize.