Get in losers, we're going shopping… in Malaysia because return Economy Class fares to the Southeast Asian city are currently selling from $552 per person & the cost includes 30 kilograms of luggage.
Oh, but that fare to Malaysia only applies IF you're a Travel Agent. Sorry 'bout that.
Malaysia Airlines is running special Agent Deals right now as part of an 'Out of Office' promotion.
Read on for more deets:
ARE FARES REALLY FROM $552 RETURN?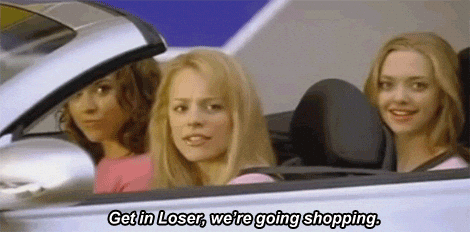 That's what the press release said!
The carrier's 'Out of Office' Agent Deal is on right now and includes return Economy Class fares to Malaysia (and select ASEAN destinations) from $552.
OR if you prefer to fly a little fancier, there are Business Class fares available from $1,987.
Should you choose to fly Economy, you'll receive 30kg of baggage allowance or in Business, it's 40kg baggage allowance.
IS THE OFFER AVAILABLE TO ANY AGENT IN AUSTRALIA?
Australian Travel Agents, Consolidators and Wholesalers have access to the fares. Departure cities included in the sale are Adelaide, Brisbane, Melbourne, Perth and Sydney.
WHAT ELSE DO I NEED TO KNOW?
The sale is for travel from now until further notice (low season only). However, the offer ends on 31 October 2019.
Click here for more information and more destination deals, or click here for tips on what to do once you're in the country or click here for more on the airline.