On a day dedicated to red roses, fancy chocolates in posh boxes, and declarations of true love, Globus family of brands asked us to pass on their swoon-worthy feels for you, their beloved agent. We couldn't help but wonder, what if the Globus family of brands and you matched in a reality TV dating show?
Join us for a love-filled light-hearted look at how the Globus family of brands (GFOB) is better than a reality TV dating show!
Beauty & the (Travel) Geek
On Beauty and the Geek, nerdy guys pair up with stunning girls with the aim that the geeks gain confidence and the beauties expand their horizons.
Guess who the beauty is in this relationship? Yep, YOU!
The Globus family of brand's peeps are the geeks with their super-nerdy passion for their product ranges and destinations. They know them inside out like a nerd knows Dungeons and Dragons. And just like on Beauty and the Geek, the Globus geeks want to partner with you to help you expand your (travel) horizons, from European riverways to Canadian mountain ranges and everything in-between.
Because GFOB recognises a match made in heaven, they'd also like to learn from you. That's why their reps are so keen to pop in and see you when they pass through your area and why they organise fun and interactive roadshows (returning soon, we promise).
We've got all the feels for Beauty and the (Travel) Geeks.
Love (Agent) Island
In case you haven't watched it, the premise of Love Island is that a bunch of singles spend time couped up in a tropical island villa (typically) in the hopes of finding true and lasting love. The reality is it is more partner drama and arguments than that 'never-again' backpacking trip we took to Mykonos in 2000!
For Love (Agent) Island, the premise is far more enjoyable. You get to fall in love with the Globus family of brand's far-flung destinations and extensive product range and match your clients to their one true love: an outstanding, enriching, and as-memorable-as-your-wedding-day holiday!
On Love Island, the drama is interspersed with fun games that get the loved-up young lovers giggling and closer in bond. On Love (Agent) Island, there are equally hilarious opportunities to bond. Who can forget the thrilling 2019 GFOB Travel Champions gameshow where Liam and Matt from Ballarat won the GFOB Travel Agency Champion trophy and a night out for their entire team? And etched in our memory forever is brainy Rowan from Marion who not only took home the GFOB Travel Champion award, but a luxurious Avalon river cruise for two, too!
Eat that. Tina and Mitch (Love Island 2021 winners)!
(Un)Married at First Sight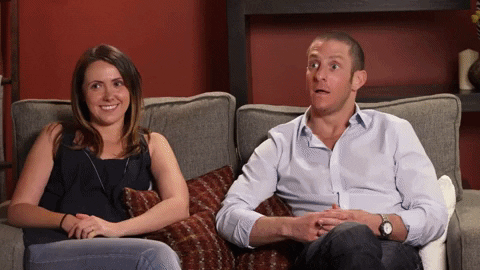 Oof, the train-wrecks that happen when you get Married at First Sight. Ask Bronson and Ines (two of the most train-wreck-y of couples in the Australian show's history). In case you're in the dark, on Married at First Sight (MAFS), 'experts' pair up couples with what they deem to be the best match from the 10,000+ applicants for the show. And then those matches meet at the wedding altar and start their lives as a married couple. No dating, no meeting the friends and family, no moving in together. It's an unusual way to find love, that's for sure!
With GFOB's (Un)married at First Sight, the Globus crew are happy to make vows to love, honour, and obey you, their beloved agent. The only match-making they'll do, however, is between their suite of tours and cruises and your clients.
How do you consummate an (Un)Married at First Sight arrangement? Through the exchange of bookings and commissions, of course!
Not a single train-wreck in sight!
The Globuschelor: Agent, Will You Accept This Rose?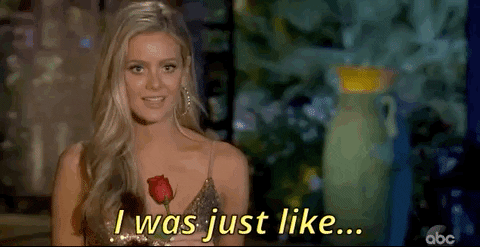 Australia's most popular reality love show, the Bachelor/Bachelorette, pits 25 love-seeking individuals against each other to compete for the love of one. Every week, love blossoms, with those successfully wooing the hottie (it's always a hottie) receiving a rose as a symbol of the growth of their relationships.
If GFOB were the Bachelor/Bachelorette, they'd be more like Oprah with their roses than the Honey Badger ("you get a rose", "you get a rose") as they love you all, and every relationship is important to them.
That's why GFOB go out of their way to make your life easy with their commitment to low phone hold times, speedy transactions (yes, even during COVID), and dedicated experts, BDMs, and sales support to answer your queries. Plus, you could consider their competitive travel rebates, Suite Reward agent famils, and travel surprises like this one as the ultimate rose – and declaration of love – to receive from them.
Agent, will you accept this rose?
Flavour of Love
There are so many ways that the Globus family of brands show their love for you, including this Karryon love note to YOU for Valentine's Day.
To continue blossoming your relationship, head to the Globus family of brands website, speak to a sweetheart on 1300 130 134, or speed dial your lovely rep. You can also make it Facebook official by joining the GFOB trade group.
This article is brought to you by: