A new global report by World Animal Protection, titled 'Behind the Smile' has labelled the multibillion-dollar, dolphin entertainment industry as 'extreme animal cruelty masquerading as innocent family fun'.
The report is the most comprehensive assessment of captive dolphins to date, covering 336 dolphin entertainment venues in 54 countries.
The report estimates that all the captive dolphins in the tourism industry generate a staggering 1.1 to 5.5 billion USD annually for the venue owners. And that figure doesn't even include the additional income of merchandise, food and accommodation.
Despite these numbers, there is growing concern about the dolphin entertainment industry globally. Companies such as TripAdvisor, Airbnb, British Airways Holidays, Booking.com and Virgin Holidays are beginning to cut ties with the industry, but the majority continue to deny that there is anything wrong with the use of dolphins in entertainment.
"That's why we are calling on Expedia Group and the remaining travel companies that are still lagging behind, to end the sale of tickets to dolphin shows, so that we can end their suffering once and for all."
Ben Pearson, World Animal Protection's Head of Campaigns, Australia
Key findings from the report
Millions of animal lovers every year are fooled into thinking that dolphin shows and experiences sold by the world's largest travel companies are cruelty-free, educational and good for conservation efforts. But this could not be further from the truth – the industry earns billions of dollars from the cruel captivity of dolphins kept for entertainment.
There are 336 dolphin entertainment venues in 54 countries from the United States, Mexico and the Caribbean and China which imprison at least 3,029 dolphins for up to 50 years.
Even though dolphins may appear to be smiling, they experience stress and suffering at every stage of their lives.
Most dolphin species kept in entertainment venues are not endangered or threatened. Only 6 captive-bred dolphins have ever been released into the wild.
No zoos, dolphin venues or aquariums currently engage in captive breeding programmes for endangered dolphin species.
'While dolphin venues may claim to improve the lives of captive cetaceans by keeping them safe from the threats of the ocean, these animals have evolved to survive and thrive in wild conditions.'
'As space in captivity is extremely limited, the natural foraging and feeding patterns of dolphins are completely restricted.'
What's the Solution?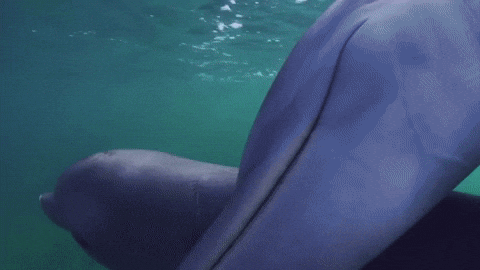 Visiting a dolphin show is the third most common tourism activity involving wild animals and sometimes you don't realise what is actually going on behind the scenes.
We've all been there.
However, becoming conscious of your consumer choices and aware of what you are booking for your clients could make a huge difference when it comes to stomping out animal cruelty.
There are usually eco-friendly alternatives that encounter these beautiful animals in the wild, which is by far a more magical experience for all parties involved.
If you're passionate about this cause, ask questions, do your own research and trust your instint for what feels right to you.
Call for change. Talk to your friendly sales reps what the companies are doing in order to stamp out the exploitation of animals in captivity.
More information
Click here to read more about TripAdvisor's commitment and here to read more about Virgin Holiday's commitment
Click here to learn more about World Animal Protection campaigns, our news and successes, and how you can take action for animals.
Click here to read the full report and here to sign the petition.