In recent months, travel agents across the length and breadth of the country have actively canvassed their local MP's to garner more financial support and recognition of their COVID-hit predicament. In Federal Parliament on Monday, Labour MP Bill Shorten shared the feelings of the travel agent nation and elevated himself to hero status in the process.
On Monday, Bill Shorten, The Member for Maribyrnong in Victoria gave an impassioned address in Federal Parliament highlighting the plight of the travel agent sector, off the back of his own findings from spending time listening to local agents.
In his fourteen-minute address, Bill Shorten spoke to the continual challenges agents face as the pandemic continues and domestic and international borders remain closed without any seeming federal government plan to work towards.
And the response from agents? Absolutely massive, with many speaking on social media of tears flowing after watching it and a collective sentiment of 'finally, someone has listened and understood our horrendous situation.'
Because there was so much in Bill's speech, we felt you needed to read it in full so watch or read on below.
Our hope is that it puts a much-needed smile on your face for the simple fact that someone with influence listened and told the real story to influence many more people in power.
Here's hoping that the federal government were not just listening, but will actually act on some of Bill's astute observations.
Watch Bill's speech in full
Read Bill's speech in full
"I want to talk about one group of people who are arguably if not the hardest hit, no other group is any harder hit, and I talk about the small and medium-sized businesses of the travel agency sector. They've been terribly hard hit in Australia, and in Victoria, and my electorate of Maribyrnong, incredibly hard hit. And they are concerned that without proper support, targeted support, it will be the death knell for their businesses.
"I listen to this government sickeningly regurgitate a claim to be the party of small business, but I hear them not talking about travel agents. I mean if it was Helloworld, maybe, but as a general rule, the travel agency sector, we've heard about them, haven't we, over there in the government? But if it was the travel agency sector more generally, they have been ignored. I recently met with a group of travel agents from my own electorate and Darren Rudd of AFTA, their peak body, they made the directness of their plight very plain, emotionally, truthfully, factually, painfully.
"Let's consider how the travel agency industry was travelling even just a year ago. 12 years of consecutive growth, helping Australians travel for commerce, culture, leisure, family, friends, and fun. Travel agents in Australia employ 40,000 Australians in metro and regional locations. 30,000 of the employees in the travel agency sector are women. They are the fabric of each community, they sponsor the local clubs and the local high street traders, they are part of our landscape, but let's have a look at what's happened to the industry since COVID has struck.
"The federal government rightly closed the borders eventually to save Australian lives. Right call. But of course, in doing so, they closed the ability of travel agents who deal in international travel to make an income.
"Australians cancelled $10 billion worth of travel where funds were sitting offshore with suppliers like airlines, cruise lines, tour operators, and wholesalers. The refund machine had to be put into reverse, a machine that has only ever been designed to go one way. Of the $10 billion in refunds that travel agents have spent their working days getting back, they've managed to get $6 billion back to the people who paid for their holidays, $6 billion at a time when no-one was paying them. There's still a further $4 billion to get back for Australians, but in giving back this refund, the travel agent invariably has been asked to give back not only the price of the ticket but the income in the form of the commission. So the travel agent has the sunk cost, that is what the commissions paid for. Pays the rent, pays the bills, but in getting the refund, it's all had to go back.
"So the travel agent has been getting back the money not only for the portion of the holiday which hasn't been utilized but their own portion in refunding it. The federal budget assumes that travel won't recommence internationally until the last quarter of 2021. Let me put this story very directly. In the travel agency sector, payroll is down, hours are down, unemployment is up, international sales are dead, job ads in the industry are down, and the mortgages that people working in the travel agency industry pay, they've still got to be paid. The rent which travel agents have to pay for offices or franchises, that still all has to be paid. Now, I met with AFTA and they have asked for the sector-specific funding in the form of grants, a 12-month bridge back to business, of $250 million-plus concessional loans. That's AFTA's ask. The government have to work out if they can afford it, which I suspect they can, but let's talk about what the government hasn't done properly for travel agents whilst taking the credit for saying they're the friend of small business.
"The loss carryback provision in the budget will help only 14% of the large travel agents, but that's not until next year. Bad luck if you're a travel agent who is a unit trust, a family trust, a sole trader, or indeed a partnership. AFTA estimates there's 1,300 travel agents who are sole traders. Nothing for them in this. Many have made losses. The peak body of the travel agents predicts that if no funding is provided special sector assistance we will lose over 50% of our valuable travel agents, including 15,000 women from the sector who will lose jobs. This, of course, will lead to a flow on for Australian consumers and travellers. You might remember that there's still $4 billion in refunds to claw back. And if the travel agents can't keep their doors open, can't employ their staff, well that's $4 billion which will be gone to Australian mums, and dads, and pensioners, and holiday makers. This will leave Australian consumers with tremendous out-of-pocket costs.
"I mean it's not as if the government's going to go and get this money back for them, it's been hard enough to get them to bring Australians back. So if you've got a holiday account which you paid for, good luck getting that out of the government. Now, some of the travel agents in my electorate, they've got stories worth hearing.
"One said to me, 'Bill, in the 21 years that I've managed and owned a business, I've employed many Victorians. I've taken people straight from school. I've taken on an accountant who discovered her passion for travel at 50. I even had several of my staff leave and open their own businesses, all travel agencies from the same franchise. I've paid tax every year, and I paid in full and on time. I've paid my staff leave, entitlements fairly and always on time. I've looked after my staff because without them, I have nothing. In my team, three of us receive JobKeeper, two do not. If it were not for JobKeeper, there'd be three more people looking for work. Although I have to be honest, as the JobKeeper rate's about to drop I'm now considering, for the first time in 21 years, looking for a job. Yes, I receive JobKeeper. I don't get any of it. It pays to top up one of my workers' wages, it pays her and another worker's superannuation, pays for the phone and the internet to keep us connected, it pays for our reservation system so we can keep cancelling flights for our clients, keep records of what we've cancelled, it pays for the bank fees on my overdrive, which has $3 in it for me to draw, and it pays the monthly fee. My JobKeeper pays for my bookkeeper, although not my account. That's a concern because I need to have my company financials done. It does not pay my rent, the outgoings. It does not pay me a wage.'
"Another wrote, 'Our sector has been very hard hit, with a 90 to 100% loss of turnover and having to refund most of our income. It's disheartening that the federal budget has not addressed the travel sector. Many industries have been hit hard, JobKeeper, tax cuts, the Victorian business grants have been very welcome and saved many businesses in the short term, but they're broad measures, and many sectors have been able to continue in the last six months and will be able to trade again in the coming months, as we hopefully come out of restrictions and lockdown, but the travel sector, includes travel agents, tour wholesalers, tour operators, has been one, if not the hardest hit, we've been denied the ability to trade, and due to ACCC regulations, they have to pay back most of our income. That's the commissions they have to pay back. We were the first industry hit in late January '20, take years to recover, yet we're expected to chase refunds and credits on behalf of our clients and trade with zero income. The airline aviation sector has received specific funding, so has retail, hospitality, tourism, but we're the travel sector.'
"And the stories go on. Another wrote to me, 'While JobKeeper's helped me offset some of the impacts, the reality is I simply don't have the losses in financial year '20 to make the loss carryback provision meaningful. This is because I did the responsible thing as a business owner and moved immediately on the closure of the international border to reduce as many overheads as possible.' Additionally, not only has income been severely reduced, but the travel sector is the only industry that's had to give back last year's earnings in the form of commission.
"This is why the travel sector deserves some support because their particular payment structure means they've had to pay back Not just the unused portion of the holidays, but their own commissions. People are desperate. They're getting knocked back. I think we need to be creative in this space to keep this sector alive. I've spoken with Labor's Shadow Minister for Tourism, Don Farrell, and he rightly believes the government can do much more on this space.
"And it's not just an issue for the federal government, state governments, local government, and any federal bodies should use domestic travel agencies, not multinationals. The government should assist travel agents to change their business focus from international to domestic travel. The Australian Tourism Commission needs to redouble its efforts refocusing on domestic travel. Senator Birmingham is doing finance. He's doing trade, busy man. Can't afford for tourism to be the unloved, forgotten child here. It needs more attention, perhaps a promotion for the minister at the desk, but let's get someone to be of tourism more attention.
"State and territory governments need to ensure that travel voucher schemes work for agents. They do in the Northern territory, but not in South Australia. And again, I must stress, and this is not just a federal issue, but where governments are using travel platforms, Expedia and the like, perhaps we could use domestic travel platforms. And if they don't exist, we could work with the Federation of Travel Agents to help give work to domestic travel agents, not extra money, but just using our money smarter.
"I was quite moved when I met the travel agents. Some of them fell into travel agency work coming out of school. For some, it was their first job and it's remained a lifelong passion. Others have started businesses. They're all very committed to their staff. And if you close your eyes, you can't think of a single shopping centre or a high street in the nation which doesn't have a travel agent. They do their work. They turn people's dreams into memories and experiences.
"Now is not the time for spin, it is the time for substance. I think the fairly haphazard, ramshackle approach taken by the government, it belies their real priorities. We need a good JobKeeper scheme. There's nothing wrong with telling people what's going to happen to them next year rather than keeping them waiting until December. That's just cruel. What's wrong with recognizing that the economic implication in certain industries is going to continue long past March of next year. We all like our holidays. We all like our travel.
"I think it's come as a shock to multiple generations of Australians that we can't simply get on a plane and go somewhere. But I think it will also come as a shock if, when the borders reopen internationally, we don't have anyone to help organize our trips and our memories. We can go to work every day and what we do is important, but the things that our families remember in our working lives will be holidays that we take them on, not necessarily the minutes we took or the meetings we attended.
"These travel agents, these small and medium-sized businesses, they deserve imagination, they deserve passion, they deserve a bespoke approach, they deserve respect. 40,000 people who help make the rest of us have a much more enjoyable quality of life. Let us who have benefited from the travel agency industry not abandon the travel agency industry, because certainly if we'd booked with them, they wouldn't do that to us."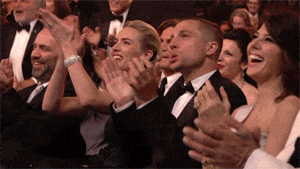 Bill Shorten, take a bow.