Visit California and United Airlines are teaming up to take eight Aussie agents on an epic, content capturing road-trip fam through California.
TAKE note California, the Aussie crew is coming. A few weeks back Visit California and United Airlines put out a call for Aussie travel agents with cracking social-media credentials and dream-inspiring blogs to road trip around the top end of the Golden State.
Remember reading about this?
Eight influential travel agents already famous for sensational Instagram snaps and penning powerful blog posts would jump the Pacific to explore SF – that's San Francisco, for those not in the know – and some pretty special spots nearby.
Well, we have the list of lucky winners in our hot little hands and are just about ready to reveal the names of the crew that's bound for California.
BUT FIRST… Let us refresh your memory about what's on the table here
The band of bodacious travel agents will board a United Airlines flight on November 13 – settling into spacious seats in the luxe Economy Plus cabin which is, BTW, now available on all United flights as well as most United Express services – and hop across to California.
After disembarking in San Francisco, the cosmopolitan city that's famous for everything from legendary sporting franchises to Michelin-rated restaurants, there's time to explore the iconic settlement surrounding the Golden Gate Bridge.
Then it's time to hit the road – while discovering just how easy it is to use San Francisco as a gateway to explore the north of this west-coast wonderland – with wine tasting, five-star stays and lots of delectable dining on the fam itinerary.
WHAT WILL IT MEAN…
Well, first up, each member of the Aussie crew will become an instant California expert with all those first-hand experiences set to result in increased sales.
And then there's all that cool content for social-media channels with the spectacular scenery, fantastic food, happening hotels and awesome activities perfect for facebooking, instagramming, tweeting, blogging, emailing and EDM-ing.
DRUMROLL PLEASE…
So, without further ado, the winners are …
Jake Cassar, Travel Counsellors, @thiswildtime

Tessa Wong, Flight Centre Travel Group, @travel.with.tess

Lena Nielson, Travel Associates Jones and Turner, @TheDiaryofaDreammaker

Claire Sheridan, Universal Traveller Pacific Fair, @claiirebella

Peta McConachie, Infinity Holidays, @postcardsfrompeta

Dana Brown, TravelManagers, @wildheartedworld

Charlotte Bolter, Flight Centre Armadale, @charliebolter

Benjamin Harrison, Flight Centre Brisbane Airport, @trvlwithben
Well done you if your name is on the list, you're leaving on the adventure of a lifetime.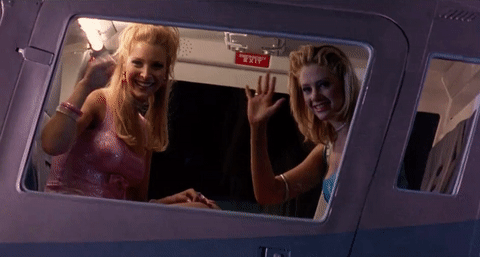 For everyone else, d'oh, but don't be too disappointed.
You can see what's going on in California between November 13 and 19 by following a few new social-media pages – hint, the accounts of the folks listed above.
To be in the know about the next fam with Visit California, make sure you are a graduate of their online training program, California STAR.