Seriously, people in customer-facing roles deserve a medal. We know it can take all the light in your soul to smile and nod politely when you have an absolutely crazy client getting all in your face.
You have probably have wanted to say many, many other things to these types of customers, but instead managed to mumble "I'm sorry you felt that way, I will do all I can to help you".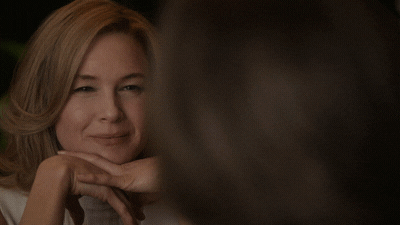 READ: PROSECCO PEOPLE: The link between customer service and boozing
That is, hilariously, not the story for Angela.
Angela works at British Airways and was seemingly having a terrible day in the customer service department on Tuesday.
Sass took over her and Ange tweeted a reply that has made the internet even better than it was before.
(And has since been deleted, boo!)
We say YASSS ANGELA! Say it like it is, girl!
Real talk
British Airways Angela dgaf pic.twitter.com/0GEjMI4hiD

— Nick Walker (@nickw84) 7 January 2020
When Angela received a British Airways customer complaint about being refused entry onto a plane because her passport wasn't signed, Angela responded with this, rather eloquent, paragraph.
"There are times when we have to accept responsibility for our own actions. If you'd signed your passport when you received it, this wouldn't have become an issue. Angela"
Angela, British Airways
*SLOW. LOUD. APPLAUSE*
As usual, people jumped on the replies, with some tweeters saying she needs to have a disciplinary hearing ASAP and others basically naming Angela their Queen of not giving a flying f**k.
Angela @British_Airways deserves a raise.

— Crawford (@cr_wford) 8 January 2020
Angela from British Airways needs to take charge of the Brexit negotiations with the EU.

— Glen Mitchell 🐝 🇪🇺 (@GlenMitchell1) 8 January 2020
Angela, you are making everyone who's ever worked in customer service, who ever had to deal with an angry person who is at fault COMPLETELY,
So
So
SO
Happy

We're proud of you sis. Fight the good fight.

— Percy 🤷🏻‍♀️ (@JeMappellePercy) 7 January 2020
So next time you're having a bad day, just remember Angela and her golden, Great British, sense of humour.
#TeamAngela
We hope she's been promoted.