The Travel Guides team has ventured to the beautiful Whitsundays and to celebrate, Cruise Whitsundays is giving you the chance to watch, get creative and WIN your very own Reefsleep Experience for two.
Did you tune into Travel Guides last night? If you did, you would have seen that Cruise Whitsundays played host and welcomed the team to stay on the epic Reefworld pontoon at Hardy Reef on the Great Barrier Reef.
The Travel Guides were able to enjoy both of the new pontoon's all-inclusive Reefsleep and one select couple was able to experience the unique Reefsuite experience – which is Australia's first underwater accommodation. Talk about Mermaid dreaming.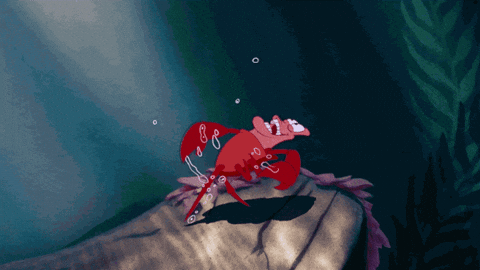 Travel Guides also got to dive in and fully immerse themselves in daytime activities from the pontoon including the semi-submarine, snorkelling and diving.
Jealous? Well scroll down and you find out how you can win yourself a trip to visit for yourself…
Tell me more about Reefworld
The Reefworld pontoon was launched in December 2019 and is situated 40 nautical miles off the mainland of Queensland. It was a $10 million project between Cruise Whitsundays and the Palaszczuk Government off the back of Cyclone Debbie in 2017.
Reefsleep is a two-day/one-night encounter with the Great Barrier Reef and gives guests an intimate, once-in-a-lifetime opportunity to sleep under the stars.
Reefsuites offers two premium, fully underwater hotel rooms, giving guests the magical option to sleep beneath the waves.
All guests can enjoy a return cruise to and from the pontoon, food prepared by on-board chefs, beverages, as well as a suite of activities to optimise their Great Barrier Reef experience.
Ocean Warriors, rejoice! The Reefworld project has had significant input from the Great Barrier Reef Marine Park Authority to ensure the protection and sustainability of the Reef at every stage of development.
This protection has included sustainably replanting 4,000 pieces of coral from old moorings onto existing reef walls to rejuvenate Hardy Reef.
How good is that?
WIN! WIN! WIN!
If you tuned in last night to watch the wildly entertaining Aussies from Australia's top-rating travel show, Travel Guides, discover Reefsleep, you could win your very own Reefsleep Experience for two!
All you need to do to be in with the chance of winning is to share a photo on Instagram or Facebook of you celebrating the episode.
The most creative post will win – so think outside the box/ venture away from the safety of the coral reef.
Tag Cruise Whitsundays to enter @cruisewhitsundays #cruisewhitsundays.
Entries must be submitted during the period of Tuesday 2 February 2021 and Tuesday 9 February 2021 to be eligible for the draw. Good luck.
Plus, you can also receive $50*pp off the Reefsleep Experience for your clients. Discount for new bookings only, and must book by 11 February 2021. Conditions apply.
Click here for more details.
Missed the show? No worries! Watch it here right now.