Yes, you read that right. You could bag yourself $10k worth of travel, every year for 10 years thanks to Trafalgar's 'Ultimate Travel Event' – coming to a screen near you…
Sit yourself down and hold on to something sturdy because this is EXCITING and we don't want you falling off your chair.
Trafalgar is celebrating the launch of its Ultimate Travel Events, by giving away $100,000 worth of travel to ONE lucky winner, who registers for any of its free events in March.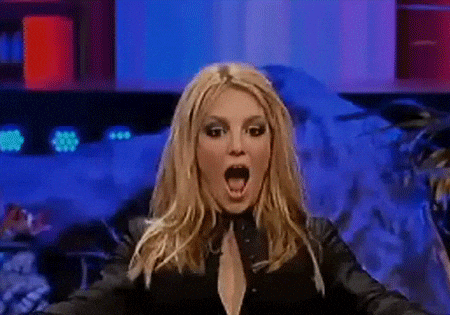 ONE HUNDRED THOUSAND DOLLARS. OVER 10 YEARS. That's a decade of travel goodness. How ah-mazing is that?
Say whaaat?
Featuring hosts from around the globe, expect to see some much-loved characters you can expect to meet on tour… like various Be My Guest Hosts bringing the taste of Europe to your home.
Here's a scrumptious little sample of what you can expect:
From her kitchen at the family farm, Emmy-nominated chef Catherine Fulvio shares her grandmother's recipe for soda bread.
Poppy Salinger opens up her residence in France to give you a glimpse of what awaits, including a homage to her late husband, Pierre Salinger, Press Secretary to JFK.
Marta Cuccia, one of Italy's last remaining Renaissance weavers, shares how she crafts her creations by hand on 500-year old looms.
"Although we can't travel right now, there's nothing to stop us from dreaming big and having something to look forward to when the borders open,"

Katrina Barry, Managing Director for Trafalgar.
"And what an incredible opportunity for an avid traveller to get excited about these destinations again, with the potential to win a decade worth of holidays!" said Katrina Barry, Managing Director for Trafalgar.
Errrrm, YES PLEASE.
Tell me more…
Leading the charge will be like Trafalgar's engaging host, Jonathan Holburn.
His role otherwise, as a Travel Director, is to bring every destination to life for guests. Currently based in the French Riviera, he'll be the guide on what awaits your next trip.
What can be described as an insider's guide, the Ultimate Travel Event will take viewers through an hour-long sensory journey, deep-diving into:
Europe (March 16, 20 or 24): Covering Italy, France, Scotland and Ireland. Join this must-attend event to learn how you'll Tour Differently and worry-free. With special appearances from a Tuscan winemaker, an Irish celebrity chef and a member of the Guinness Storehouse team, nourish your travel soul from the comfort of home.
Italy (March 17, 23, or 27): Brought together are some local Italian friends to bring you an Italian adventure from home. Meet a Tuscan winemaker who shares her family story, a Florentine chef who shares a simple yet delicious recipe and even the son of an Italian Count showing you how to taste olive oil on his property, where Leonardo Da Vinci first tested his flying machine.
Ireland (March 18, 23 or 25): Prepare to be captivated by the natural beauty, rich history and cheery locals of this incredible country. Explore the iconic and the unexpected with us, meet the likes of celebrity chef Catherine Fulvio, one of the Giants Causeway's expert guides Keith Acheson and Irish horticulturalist and blogger, Oognah O-Dwyer.
Trafalgar has your next decade of the good life sorted!
Join HERE to register and for your chance to win $10,000 of travel for the next 10 years!