Do you fancy a change of scenery? Are you putting the feelers out for your next move? Well, good news! Flight Centre Travel Group has launched a new global careers website, so the world really is your oyster.
fctgcareers.com is the global career portal for 32 FCTG brands throughout the UK, Europe, USA, Canada, Mexico, India, China, Hong Kong, Malaysia, Singapore, South Africa, Australia, and New Zealand.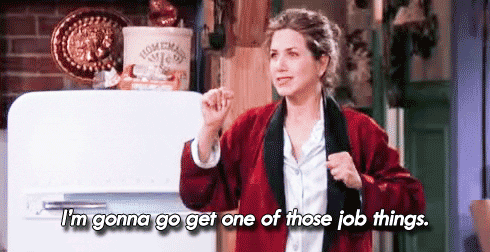 These brands include Universal Traveller, Topdeck Travel, Infinity Group, Backroads Touring, Corporate Travellers and Aunt Betty.
This means you can log on to one website and find work in a number of diverse travel sectors, all over the world.
READ: Flight Centre Launches In-Destination Power Portfolio 'The Travel Group'
READ: THE FUTURE IS FEMALE: Flight Centre Wants 50% Female Leadership In 2020
New websites, new opportunities
Each year, more than 1.5 million visitors from around the world browse and dream of their next FCTG career move.
The shiny new website makes it easier for potential recruits and for Flight Centre people to browse and consider the career opportunities that are available globally.
It allows provides a stronger platform for Flight Centre people to tell their own inspiring career stories and to provide insights into the company's culture.
The stories
The new website also has a blog page devoted to real FCTG people and their unique and inspiring stories.
It can be hard finding a role that you're truly passionate about. I ended up leaving my previous job as I felt that I wasn't being stimulated enough mentally and needed a change. It came down to really thinking about what I really love doing, and travelling was the first thing that came to mind.
Emily Gheorgisor, Universal Traveller
Step into the shoes of a Flight Centre frontline agent, learn about the key qualities of great modern learners and follow the journey of a consultant stepping into their first travel industry role at Universal Traveller.
Each story is crammed with motivating real-talk, wanderlust inspo and tips to become the best you can possibly be.
Click here to check out the new site.