The Travellers Choice Conference went down in Adelaide this weekend, playing host to big announcements, innovative breakthroughs, and Gold Choice award winners.
The drinks were flowing, the dresses sparkled and there were a lot of laughs and agent inspiration.
There was also a very important development announced. TC One is a new ground-breaking booking platform that represents a major breakthrough for independent agents in Australia and it is now LIVE! It's designed to make your lives as agents much easier, with everything you could ever need access to, on one tidy site.
Of course, the conference wrapped up with the superstar winners, off to Africa, Sri Lanka and Tassie!
Rivers of Gold 2020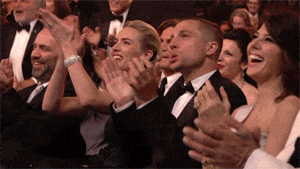 Travellers Choice's top 10 members can look forward to sundowners beside the mighty Victoria Falls and encounters with Africa's wildest attractions next year – just part of their reward for being named the national retail group's 2019 Gold Choice Award winners.
Travelling next February as guests of The Africa Safari Co, this year's Gold Choice Award winners will take part in a dedicated eight-day journey to Zimbabwe, Zambia and Botswana. As well as a visit to Victoria Falls, the African Rivers of Gold itinerary includes game drives along the banks of the Chobe and Zambezi rivers and magical nights under the stars in some of southern Africa's most luxurious properties.
In addition to winning coveted spots on enticing Choice Reward Trips, recipients attend an exclusive peer-to-peer networking event and receive service grants worth up to $1500 per agency, which they can use towards the network's extensive suite of innovative business and marketing services tailored to supporting independent travel agents.
2019 Gold Choice Award Winners
Ballina Cruise & Travel (NSW)
Capricorn Travel (WA)
Jamison Travel (ACT)
Maria Slater Travel (ACT)
Oliver Travel (SA)
Select World Travel (QLD)
Savenio (QLD & SA)
Ucango Travel & Cruise Centre (QLD)
Windsong Travel, (NSW)
Weston Cruise & Travel (ACT)
A huge congratulations to all of this year's superstars.
'Game-changing' new booking platform
This weekend, Travellers Choice revealed one of the most significant developments in its 42-year history – a new industry-leading, multi-functional booking platform with the potential to transform the way the award-winning group and its members operate.
Addressing the network's 2019 Conference in Adelaide, Managing Director Christian Hunter told Travellers Choice members the booking platform – known as TC One – would revolutionise the retail group.
"Those of you who know me well would know that I am generally quite conservative and don't overplay things," said Hunter. "So when I say 'revolutionise' you know that this is something potentially very big, in fact huge."
Developed in partnership with Vancouver-based software company Snowstorm Technologies and available to all Travellers Choice agencies at no cost, TC One provides the group's members with a single, easy-to-use, highly-intuitive interface from which to book preferred products.
"TC One will initially launch with hotels and activities, however, in 2020 we will be progressively bringing on to the platform our other preferred suppliers – including air, FIT, accommodation, cruise and touring products – delivering our members with unrivalled efficiency gains,"
Christian Hunter, Travellers Choice Managing Director
TC One is now 'live' for activities and accommodation bookings, with more than 1.5 million properties offering an extensive range of room types and rate combinations.
Putting staff first
Also announced at the conference, Travellers Choice is further expanding its network-wide professional development program by partnering with Cornerstone People Solutions to provide members with a range of bespoke training opportunities.
The new program, dubbed TC Pro, offers Travellers Choice agents a range of practical and relevant modules, specifically tailored for the group and delivered via web workshops or through face-to-face and group sessions.
The modules cater to various levels of experience and cover a broad range of subjects, from sales techniques and time management to negotiation skills to business planning. They also address contemporary issues such as coping with disruption and better understanding today's customer.
"Not only will this enrich professional lives, but it will also deliver business success by ensuring our members and their teams are always equipped, in today's ever-changing and fiercely competitive retail environment, to deliver outstanding customer experiences."
Christian Hunter, Travellers Choice Managing Director
Click here for more information.