Say hello to the inspiring people in the industry who've chosen 'travel for life' as their career. They are ultra passionate, much-loved and inspire others by going above & beyond in their roles.
This week, we caught up with Mark Sheehan from The America First Campaign whose passion for the USA is as contagious as a smile.
Read on for the full chat Mark Sheehan:
What is your role in the industry & what does your day normally look like?
Unfortunately, I don't hang out with Qantas' Alan Joyce all day.
I've worn a baker's dozen hats during my tenure in travel, however, the flag I've been flying faithfully for over 40 years is AMERICAN. I'm a waking sandwich-board for the USA as a destination.
What is happening at your organisation that's important for the industry to know?
We co-founded The America First Campaign after the horrors of September 11, when travel and tourism to the USA was a flat-liner, and totally devastated.
This not-for-profit, (non-political!) effort collectively 'certified' and re-engaged over 8,000 travel professionals in nine countries, to kick-start-return travel to America.
Proudly, Australia was, the very first nation to recover, and exceed all previous entry and duration statistics.
What lesson have you learnt recently that you are now implementing?
Make an impact in your own 'backyard' professionally and personally.
I'll donate money to charities at shops or those who go door-to-door. I honour them for their dedication and take the opportunity to tell them about my passion for finding a cure for Cystic Fibrosis (CF), which my son, Cody, was diagnosed with. I'm focused on making 'CF' stand for 'Cure Found'.
I've also learned to tend to things I can control, praise others who are focused on their mission and make a positive impact on those around me.
What kind of trends are you seeing with travellers?
Passion for travel is like a seesaw.
We either want to chill and decompress, looking inward or we want to make a difference in our hard-earned holiday time.
I call it passionate travel or special interest travel and it's not just blossoming, it's exploding. Consumers want to connect with their passion for motorcycle touring, adventures or the arts.
Were there any statistics that surprised you? If so what were they?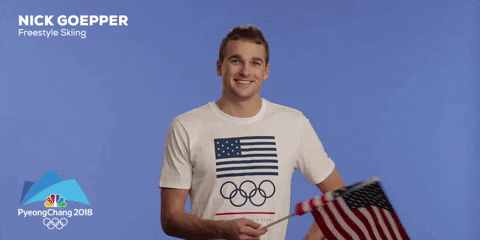 A few years back, I was sanctioned by officials when I predicted over one million Australians were keen to go to the USA. Fast forward a couple of years later and the USA is in its seventh year of receiving over a million visitors from Australia. And guess what… it's only going to grow.
Who inspires you within our industry?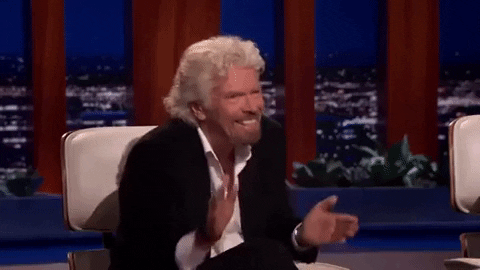 I've been blessed beyond any tool for measuring, lucky enough to connect with remarkable, passionate people.
I met Richard Branson at my first-ever World Travel Mart in London, which was almost 50 years ago now. I was building TrekAmerica and Branson was in the record business, attempting to launch an airline. It was the same time two Aussie entrepreneurs – Bill James and 'Scroo' Turner – were buying double-decker buses and going on overland adventures.
When we launched V Australia, I witnessed the espre de corps Richard Branson bought to the campaign for thousands of his team members, and Travel Agents in the trenches, not all of them got the chance to meet him, but they all were empowered to take ownership of their special part in the airline's success.
They, like myself, would follow a guy like that anywhere. Everyone wants to be part of a winning and wonderful tribe.
What message would you share to a student entering the industry for the first time?
Create Your Own Canvas.
The best job interview I ever conducted was with a candidate in Charleston, South Carolina. I asked him, 'where he saw himself in my firm five years down the path, and he said, he'd like to be sitting in my chair as CFO. He was motivated, impassioned and dedicated in doing his best. He got his wish.
Aim to where you aspire to be, and you've got a much better chance of hitting the Bull's Eye and getting there.
How did you get started within the industry?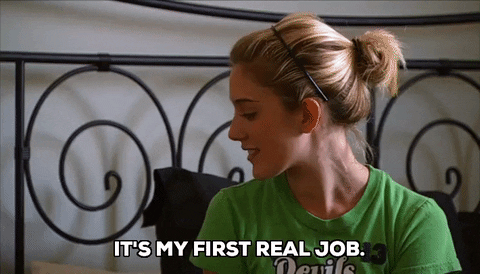 I helped the fabulous folks at EARTHWATCH, move a group of volunteers to the Mara of Kenya, who got dirt under their fingernails helping on a Spotted Hyena Research Expedition.
I was rapidly addicted to the notion of travel with a purpose, and adventure. A small downside was that I also got Malaria but the adventure led me to grow the small-group sized TrekAmerica™ brand worldwide, and others like INSIGHT™ America, Trafalgar™ Tours, Destination America™ and others.
I've never looked back.
Why do you love the USA?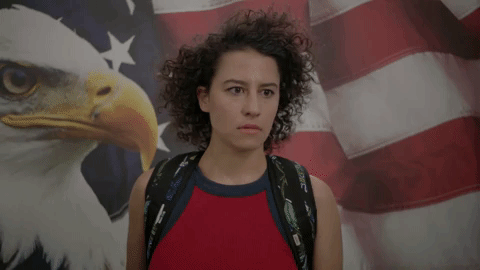 The Landscape, the topography, the time-zones, the accents will change like the auto-drive on a camera in America. BUT it's the American People, our melting pot that makes the place what it is for me.
What has been your most memorable trip?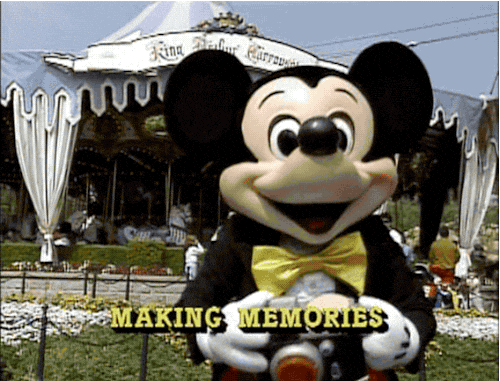 Always, the trips with our three kids: I see the planet through their eyes and it's always, remarkable. National Parks, Namibia, New Zealand, Nantucket! Those are just a few of the 'n's' we've explored with our kids in tow.
If you could travel anywhere on any budget, where would it be & what would it look like?
I'm keen to properly do India, but I want only top-shelf and exceptional guides from the moment I step off the plane 'till the time I head for my own pillows. India has intrigued me from my earliest childhood and I've yet to adventure there.
Have you worked with Mark? Share your fun stories.