Are your Insta skills so on point that you're often complimented on your posts? Are you regularly told how hilarious your blogs are? And have you ever shared a holiday pic to your database & inspired your clique & clients to book the same trip?
If you're attempting to double-like the above (but can't because clearly, this isn't Instagram) AND are absolutely desperate to see Northern California first-hand, then this is the incentive for you.
Visit California and United Airlines are looking for eight of Australia's most influential Travel Agents to experience California and then share the Golden State love through their social platforms, blog and/or database.
'WHAAAAT? I want in! How do I get on that?' Keep reading for more deets:
TELL ME MORE, TELL ME MORE, LIKE WHAT'S THE FULL PRIZE?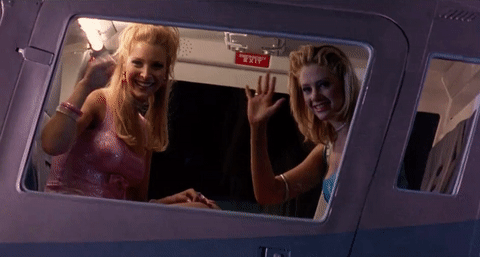 Mmmkay, get your filters ready.
From 13 November until 19 of November 2019, the winning eight Travel Agents will check-in, step onboard one of United Airlines' Dreamliners and take their spacious seat in the Economy Plus cabin (which FYI is available on all United flights and most United Express flights).
Don't be afraid to stretch out baby because that's 15cm of extra legroom.
Around 14 hours after departing Australia, consultants will disembark in San Francisco where they'll experience the gateway city from its sporting matches to its Michelin-star dining, iconic bike rides, and of course, the Golden Gate Bridge.
This six-night ROAD TRIP of Northern California will give winners the chance to soak up up The City By The Bay, then discover how convenient San Francisco is for connecting to other Californian destinations when they continue their travel further north!
TELL ME MORE, TELL ME MORE, LIKE WHAT ELSE ARE THE HIGHS?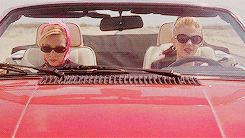 Aside from a free road trip to California?! Okay!
The famil will be all-inclusive with all flights, accommodation, tips and at least two delicious meals a day covered by Visit California and United Airlines.
OH AND, it'll be decked out in complete luxury. That's right, 5-star all the way!
Agents will sip on world-class wines in California's wine country, enjoy high-end sleep and take some time to bask in the endless great outdoors that Northern California has to offer.
In addition to the trip itself, the experience will give the winners an opportunity to create some amazing content for their own social channels or blog.
What better way to show clients that you are an expert on all things Northern California when you are posting pics of the epic road trip?
Errr, how do we get on this trip?!
TELL ME MORE, TELL ME MORE, LIKE HOW DO I WIN?
Girl (and boy), get on the Gram! Well, actually it's okay if you're not on Instagram.
To be in the running, consultants need to start by clicking here and visiting the competition entry page.
From there, they fill in the form, which requires details such as their name, agency title, industry experience as well as any links to their social media pages they use to inspire their clients, such as Facebook, Instagram and blog.
Consultants will need to do a little calculating as Visit California and United Airlines want to know each consultant's following/reach as well as their estimated client database size.
And finally, keen Agents will need to explain in 40 words or less 'how winning a place on the California fam trip will assist in making more bookings, and spreading your influence'.
AND FINALLY, HOW LONG DO I HAVE TO ENTER?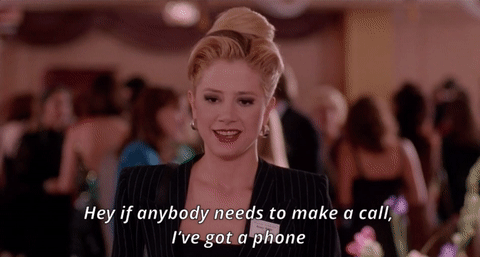 Erm, don't sit on it! But you do have until Friday 4 October to fill out the entry form and be in the running.
In case you missed it above, click here to access the incentive entry page and for more information on the fam-trip.
[maxbutton id="1″ url="https://woobox.com/ctfppu" text="ENTER HERE" ]