Tourism Ireland is set to host its final event in its Virtual Expo series on 12 May, this time focusing solely on beautiful Northern Ireland. So if you'd like to discover more about this otherworldly destination and be in with the chance to win a spot on a famil, make sure you sign up asap!
From rugged cliff-walks and charming towns steeped in history to the unlimited Game of Thrones adventures and countless Titanic attractions, Northern Ireland promises to stir one's soul.
If you have clients waiting to book that long-awaited trip to the Emerald Isle, now is your chance to wow them with your fountain of NI knowledge, as you meet with 15 suppliers including the likes of Titanic Belfast and Game of Thrones Studio Tour.
To start you off, here are a few of the incredible sights and attractions that will nourish the spirit, in Northern Ireland.
Get interactive at Titanic Belfast
First on your list of things to do in Northern Ireland should be the wonderful interactive experience at Titanic Belfast.
This top-class interactive exhibition brings to life the story of the world's most famous ship and the people that built her.
Immersive, and informative this is an experience that would make Jack and Rose proud.
Feast your heart out at St George's Market, Belfast
Foodies will want to sail straight to the colour, craic and cracking food at the St George's Market.
On Fridays, the Variety Market has over two hundred stalls selling the freshest fruit and vegetables, the widest range of fish in Ireland, and a unique assortment of antiques, books and clothes.
It gets pretty busy on weekends and is the perfect wee spot to settle down for brunch and watch the world go by.
Go for The Gobbins Cliff Path, County Antrim
From Belfast hit the glorious Causeway Coastal Route where you'll smell the sea and feel the sky.
You might touch them both along The Gobbins Cliff Path, a two-and-half-hour fully guided walking tour through suspension bridges, tunnels and pathways that offer visitors a unique cliff-walking experience and a great introduction to the drama of the route.
Coast along the Causeway Coastal Route, Counties Londonderry and County Antrim
You might need to take in a bit of calm along the Waterfall Walkway in Glenariff Forest Park before taking on your next madcap experience across the Carrick-a-Rede rope bridge.
After that one, you'll definitely need a settler. The good news is the world's oldest working distillery at Bushmills is only up the road.
Talk about convenience!
Don't knock back too much though you'll need to keep a little balance for the magical Giant's Causeway, especially if you want to skip across the geological d-floor made of 40,000 basalt rocks.
From stones, move onto Game of Thrones® and visit a number of filming locations, including picturesque Ballintoy Harbour (where Theon Greyjoy arrives back in the Iron Islands) and the Dark Hedges, known to Thronies as the King's Road.
Meet the marvellous Mourne Mountains, County Down
The picturesque Mourne Mountains sweep silently down to the sea off the coast of County Down.
On clear days the views extend to other lands but by now you'll know for sure that you have come to the right place.
Sign me up!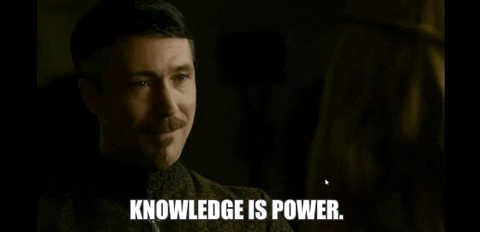 If you're ready to become powerful in knowledge and virtually transport yourself to Northern Island, be sure to join your industry pals at Ireland's Northern Island Virtual Expo on Thursday 12 May from 4pm – 5:30pm AEST.
Once you secure your spot, you can rest assured that you will be in the loop to receive the latest updates on all the best adventurous experiences to be had around the island of Ireland, and, of course, be in with a chance to win yourself a seat on that amazing upcoming famil!
Winter is coming.
Well, actually Summer is in Ireland. And that's even better.
Click here to register.
This article is brought to you by: