Livn and TIX have partnered up to bring the magic of musicals, concerts, and theatre to travel distributors up and down the country.
If you love musicals as much as I do, you'll be pleased to learn that Livn, the company behind the world's only Open Connectivity Hub for distributors of Tours & Activities (T&A), is joining forces with TIX to offer musical and theatre product to a wider audience.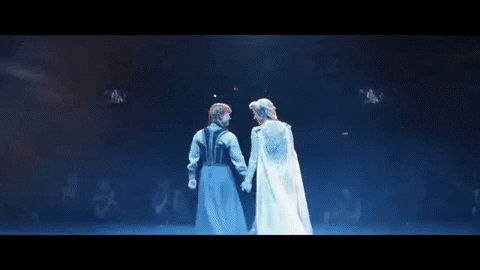 To celebrate the partnership, Frozen the Musical by Disney Theatrical Productions is now available to Livn distribution partners, travel agents and the travel industry.
YES PLEASE. *Starts singing 'Let It Go' into computer mouse*
Tell me more…
TIX, a well-established business-to-consumer (B2C) channel in the industry, has been making live events more accessible to its consumers through its website and mobile app.
Now, they are enhancing their reach by partnering with Livn which will allow them to bring their content to the business-to-business (B2B) travel retail chains including bricks and mortar and online travel agencies. 
TIX CEO, Sheila Moloney, says, "The Frozen product launch is just the beginning of a promising partnership between two technology companies, Livn and TIX, getting together to expand and grow the live entertainment reach and traction."
Mark Rizzuto, Livn CEO said "We are extremely excited to be working with the TIX team, and to assist them to reach out to a new audience, the travel distributors. We are equally excited that this partnership will allow our partners to gain access to musical, concert and theatre content."
Livn's platform gives business partners like TIX a distribution solution by connecting them with the best tour operators and players in the global T&A space and allows businesses to gain efficiency and bring in additional revenue.
It's time for you to help make many theatre-loving families, singles and couples' musical dreams come true.