Do you love New York? Are you curious to know more about New York State? Do you want pizza, in your mouth ASAP? Well, hop on the I Love New York online training programme, skill up and you could win a pizza lunch for you and your team.
New York State Division of Tourism (I Love New York) has launched an agent training incentive, encouraging lovely travel agents, like yourself, to register for its online training and brush up on their knowledge of New York State as international travel restarts.
Running from now until the end of January, I Love New York will be rewarding a lucky agent every two weeks, with a pizza lunch for them and their team (or family, for those working from home).
All your need to do is register and complete the training before 31 January 2022 and you could be munching on New York-style pizza very soon!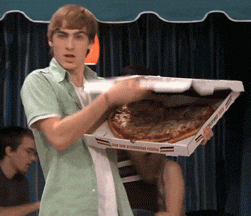 The training programme covers everything agents need to know about New York State's 11 diverse regions, with highlights covering:
Hudson Valley – With a buzzing art scene featuring both up-and-coming and established artists, Hudson Valley offers a plethora of art and cultural experiences that clients will love
Niagara Falls – Everything you need to know about one of the State's most well-known natural wonders and surrounding activities. From the all-new electric Maid of the Mist, to hiking the park and staying in nearby Buffalo
Long Island – Grab one of those nice iced teas and get an insight into the coastal highlights of this beautiful area, with more than 50 wineries and unbeatable boutique shopping
Catskills & Adirondacks – Perfect for the outdoor enthusiasts, these regions offer incredible hikes, bike rides and a robust craft beer scene
Keen to get going?
Click here to register for the training programme.
Once registered and completed, you'll be contacted via email if you have won a pizza prize, with one pizza prize being given every two weeks.
The first winner will be announced today, for those who have already completed the training.
For more information on New York State, visit iloveny.com.