Cruise lines may come across as dark evils that are slowly tainting our beautiful blue oceans with their giant floating hotels, but they're actually not the pollutant you think they are.
Here to set the record straight on how one of the world's largest cruise companies – Norwegian Cruise Line Holdings – is keeping the world's water clean is Senior Vice President & Managing Director for Asia Pacific, Steve Odell.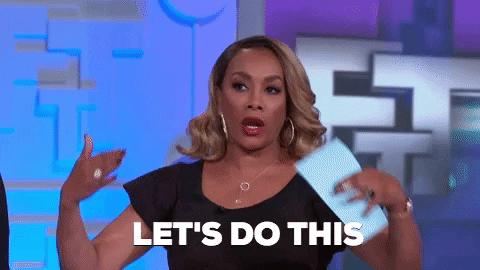 Norwegian Cruise Line Holding's three cruise brands – Norwegian Cruise Line, Oceania Cruises and Regent Seven Seas Cruises – are committed to sustainability, minimising our environmental footprint and fostering a culture of awareness.
We remain dedicated to responsible business practices and we are proud of our achievements to date, while also holding a steadfast commitment to continuous improvement. Our ability to offer our guests the ultimate holiday experience relies on preserving a clean and healthy marine environment, as well as doing everything we can to ensure that we are operating in the best interests of the hundreds of stunning port destinations that we visit around the world.
We actively encourage the preservation of the both the world's oceans and the destinations we visit, with all of our vessels meeting or exceeding all international, national, state and local port regulations and environmental standards including our ships that call on Australia, which meet or exceed the regulations as set by the Australian Maritime Safety Authority.
Norwegian Cruise Line Holdings has innovative waste management, environmental sustainability and fuel efficiency programmes in place as part of our comprehensive 'Sail & Sustain' programme. We are also regularly modernising our operations with frequent refurbishment and upgrade programs, in line with technical advancements.
Some key environmental initiatives conducted by Norwegian Cruise Line Holdings include:
OCEAN CONSERVATION
NCLH is the first cruise line to become a member of Ocean Conservancy's Trash Free Seas Alliance®, and we are actively working towards solutions that will mitigate plastic waste entering the ocean.
The transition away from single-use plastics across our fleet builds upon environmental efforts already underway including increasing sustainable sourcing, minimising waste to landfills, investing in emerging technologies and reducing CO2 emissions.
REMOVING SINGLE-USE PLASTIC STRAWS
NCLH has eliminated the use of single-use plastic straws across its fleet of 26 ships and two island destinations. We anticipate that this will eliminate over 50 million plastic straws each year across our fleet.
REMOVING SINGLE-USE PLASTIC BOTTLES
Both Oceania Cruises and Regent Seven Seas Cruises have introduced the ground-breaking Vero water initiative this year, which sees those brands being the first cruise lines to eliminate plastic water bottles.
Our ships are being outfitted with Vero Water's acclaimed still and sparkling water distillation systems starting, in April 2019. Installation of the Vero Water systems will ultimately eliminate an estimated three million plastic bottles per year.
Click here to read more about the company's Vero Water program.
FOCUS ON SUSTAINABILITY
NCLH recently released its 2018 Stewardship Report, which is part of our global environmental program, Sail & Sustain, which outlines our mission to improve our sustainability culture through fresh innovation, progressive education and open collaboration.
Our newest Stewardship Report outlines core projects and partnerships we've undertaken as a company including working with the Wyland Foundation, cruising for conservation with the Guy Harvey Foundation and coral reef restoration with the Nova Southeastern University to help establish three in-water coral nurseries around our private island, Great Stirrup Cay.
USING SEA WATER-FRIENDLY PLANTS
We have also focussed our efforts on increasing water production on board with sophisticated plants that use seawater as a source, which reduces the need for the bunkering of fresh water.
This is particularly important in countries where fresh water is limited and best reserved for local populations. Over the past two years, our ships have produced more than 80 per cent of their water on board."
What are other changes do you think the cruise industry can make to protect the planet?