Have you always wanted the very best Hawaii content in one inspiring and convenient place? Well, grab a coconut and say "Aloha!" because Hawai'i Tourism Oceania has just launched a new trade site that does just that; ready to assist travel advisors in learning more about The Hawaiian Islands.
After almost 2 years of no international travel and a truck tonne of rules, restrictions, and regulations, it's not surprising if your mind boggles at the thought of trying to keep up with it all, not to mention destination updates and knowing who to contact if you need assistance, on top of that.
But help is here in the shape of Hawai'i Tourism Oceania's shiny new one-stop-shop trade site.
And, because we know you're practically bursting with excitement and the thought of sending your clients back to this tropical land, plus, visiting yourself – of course, here's a little preview of the goodness you'll find on the new site:
The latest COVID-19 travel updates
Right now, the State of Hawaii welcomes all vaccinated international travellers and is aligned with the CDC federal international requirements.
Non-U.S. citizens traveling directly to Hawaii must present BOTH a vaccination record AND a negative COVID-19 test result (NAAT or antigen) within one day of boarding a flight to the U.S.
In Australia, this typically costs AU$79-$200 for a PCR test that provides a formal, printable result. The airlines will screen passengers prior to their departure to the United States.
Industry Discounts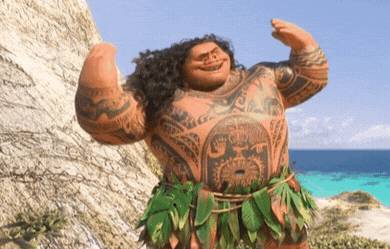 If you've been walking around with frangipanis in your hair for the past two years, dreaming about travelling to the Hawaiian Islands, you're probably going to want to click here and find out about all the amazing discounts Hawai'i Tourism Oceania is giving travel advisors.
As Maui said, you're welcome.
FAQs
We're all familiar with that awkward moment where you have a complete mind blank when asked "when's the best time to visit", or "what airport do I fly into the get to…?".
You have A LOT to remember, so this new site will cover all the important FAQs, such as the best time to visit, transport, currency… basically everything you need to know to sell Hawaii confidently.
Here are the top three questions answered, right here, right now:
When is a good time to visit Hawaii?
Any time of year is a good time to visit Hawaii. The average temperature here is between 24°-29.5° C. Summer, between April and November, is warmer and drier (average temperature is 24°-31° C) while winter, between December and March, is a bit cooler (20°-26° C). Trade winds keep things comfortable year-round.
Whale watching season begins in late December and ends in early May. Peak whale watching months are between January and early April. November through February is big wave surf season on Hawaii's north shores.
What is the main airport in Hawaii?
Honolulu International Airport (HNL) on Oahu is Hawaii's major airport, serving as the entry point for most of Hawaii's visitors. All major domestic carriers and many international carriers serve Oahu, so you can get here from just about anywhere. There are also direct flights from the mainland to Maui, Kauai, and Hawaii's Big Island.
What is the time difference from Australia?
Hawaii is at GMT-10 hours, the same as French Polynesia. Sydney, Australia is at GMT+10 hours. So 12 noon on Monday in Sydney is 3 pm Sunday in Hawaii. Hawaii does not observe Daylight Savings Time so add +1 hour during this period each summer.
Blog Down Under
A great way to get inspired with all things Hawaii is to visit the Blog Down Under, packed to the brim with articles about the best things to see and do across The Hawaiian Islands.
Share these with your customers to get them even more excited for their upcoming trip.
Destination Guides
Whether you're planning an itinerary for a family, a honeymoon trip, or a luxurious escape, Hawai'i Tourism Oceania's destination guides offer insight about the best activities, places to stay and eat to ensure your clients will have the most memorable experience on the Islands of Aloha.
These handy little guides are guaranteed to give you some extra travel advisor points!
Book your personal Hawaii training
Is your Hawaii knowledge up to date?
On the new site, you're able to refresh your destination knowledge and make sure you have all the latest product information by booking a training session with Hawai'i Tourism Oceania!
Malama Hawaii
Think it couldn't get any better? Well, it can, because the site also introduces the trade to the concept of malama (to give back, care for and protect) which is, now, more important than ever.
What makes the Hawaiian Islands truly special is not only their stunning natural beauty or vibrant culture – it's the deeply rooted relationship that connects them.
That relationship between person and place grows stronger every time you malama.
When you give back – to the land, the ocean, the wildlife, the forest, the fishpond, the community – you are part of a virtuous circle that enriches everything and everyone.
How wholesome is that?
Find out more about Hawaii's Malama experiences here.
Click here for more information.