It is Trafalgar's 4th annual Travel Agent Appreciation Month, a time to celebrate the value of exceptional trade partners as the industry embarks on its quest to reconnect people to the joy of travel.
Created by Trafalgar, Agent Appreciation month is all about celebrating the incredible work that its agent partners do.
The appreciation is more relevant than ever, given the last 18 months, in which agents have gone above and beyond in challenging times.
The brand recognises that rebuilding travel is a partnership and wants to show gratitude for the hard work, perseverance, and drive of their valued agent friends.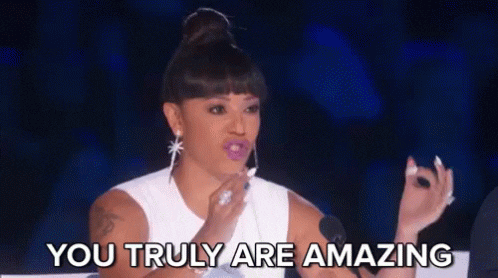 "Trafalgar is known and trusted as the #AgentsFirst brand; we are proud to stand alongside and celebrate our agent partners who are keeping the dream of travel a reality for our mutual guests," said Trafalgar Australia's Managing Director – Katrina Barry.
"We could not exist without our partners; together we know we are stronger – and so this month we want to take the opportunity to thank and celebrate YOU, for all that you are and all that you do as we rebuild the industry together. Soon, we will be able to make travellers' dreams a reality again, as we start booking for 2022 and 2023 and explore once more."
Bag 50% off AAT Kings
AAT Kings and Inspiring Journeys want to show their appreciation for their beloved agents by offering you an incredible 50% off deal.
Agents can enjoy 50% off on selected Guided Holidays and your travel buddy can bag 35% off.
Take advantage of this incredible deal and indulge in the Flavours of South Australia tour with Inspiring Journeys, which includes a private cooking demonstration at Maggie Beers Cook and the Chef studio, dinner at hatted dArrys Verandah Restaurant and boutique accommodation.
Alternatively, you can take advantage of the NZ travel bubble and set off on a 7-day guided AAT Kings tour from Auckland to Wellington. The tour options are endless. To book, all you need to do is contact your AAT Kings Sales Manager.
Win! Win! Win!
To say thank you for being absolute legends, this month agents can take part in a competition for a chance to win a $500 future travel voucher towards a Trafalgar or Costsaver trip of their choice and a free NZ Guided Holiday for two people. Plus, lots of other prizes too.
The celebration spans many of Trafalgar's other regions around the world who are also paying tribute to their valued agent partners globally throughout the entire month.
For more details, sign up to the Trafalgar Tribe Facebook Group.