It's time to travel with #noregrets, as Contiki take us through the hottest new destinations set to light up the travel industry in the New Year. Let's get packing…
In a survey conducted by youth travel brand Contiki of 2,500 young Aussies and their future travel plans, results have shown that while a staggering 97 percent plan to travel overseas, only 30 percent of this number have actually booked anything.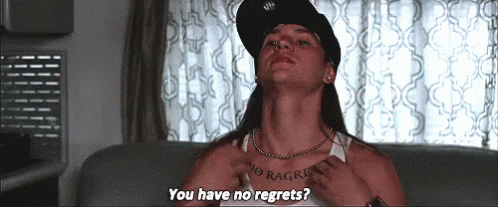 For that remaining 70 percent left daydreaming about where to travel in the New Year, look no further. Your mates at Contiki have helpfully compiled their list of the best destinations to kick your wanderlust into overdrive (take us with you, please?).
1. SOUTH AFRICA
It's hard to think of  South Africa without your mind conjuring images of breathtaking sunsets over the open plains,  the impressive wildlife, and a vibrant and colourful culture. It's about time those thoughts became a little more than just your imagination, don't you think?
Book a flight to South Africa and you too can stagger up the dizzying heights of Cape Town's Table Mountain, stand shoulder-to-shoulder (shoulder to leg?) with the giraffes on safari and stare open-mouthed at the spectacular views on display Victoria Falls. What are you waiting for?
2.  JAPAN
Visiting Japan is simultaneously a step into the future and a step back in time. In one trip to Japan, it's entirely possible to marvel at the bright, futuristic lights of Tokyo and simultaneously become absorbed by the fascinating history of the Samurai. How cool is that?
You can snowboard down Mount Fuji, sample sushi in Tokyo and have traditional spa treatments in Takayama, meaning there truly is something to please everyone.
3.  INDIA

India is a feast for the senses. This stunning country is loud, bright, and completely intoxicating. Here, you can be mesmerised by the breathtaking beauty of the Taj Mahal, the tranquillity of Jaipur's pink city, or the bustling metropolis of Mumbai or Delhi.
With so much to do and see, the only question is, where should you begin?
4. PORTUGAL
Perhaps a bit of an underdog on this list, Portugal is secretly a real treasure. Awash in terracotta, and bathed in sunshine, this country is surprisingly overlooked by travellers. But not anymore!
A trip to Portugal promises dreamy walks down the mosaic-lined streets of Lisbon, getting drunk off port in Porto, and getting lost in the hidden gardens of Sintra. We think it's time to brush up on our Portuguese…
5. BRAZIL
The sandy beaches, rainforests and diverse ecosystem make Brazil one of the most unique countries in the world. The legendary cities of Rio de Janeiro, Salvador and Sao Paulo call Brazil their home, and there really is an adventure waiting around every corner.
The party-lifestyle of this South American gem is captured in the friendliness of the locals, the insane nightlife and in the spirit of their iconic Carnival. Why not grab a caipirinha and book that flight…
6. TURKEY
After playing second-fiddle to the likes of Greece and Croatia, it's long overdue for Turkey's time in the spotlight. This Mediterranean treasure has it all! A beautiful coastline, an intricate history, and a sizzling culture make it the perfect European holiday destination.
Here, you can explore the historic city of Istanbul, the gateway between Europe and Asia, or if you prefer sun-soaked beach holiday, Turkey is also home to the pristine Gulf of Gokova. It's fast-becoming the frontrunner in the list of European sailing destinations!
7. JORDAN
Take a step into the distant past with a breathtaking trip to Jordan. This Middle Eastern gem is nestled between Lebanon and Israel, and it offers a true escape from modern life.
The ancient city of Petra is an archeological treasure and has rightfully been hailed as one of the 'new' Seven Wonders of the World. It's an incredible sight to behold and one that truly offers a glimpse into the well-preserved history of a beautiful nation.
8. USA, WEST COAST
The road trip of your dreams awaits! We can't think of a better place to cruise with the roof down than the oh-so-cool, sun-soaked Western Coast of America.
Start in Los Angeles and journey through three states, ticking off San Diego, the Grand Canyon, Las Vegas, Route 66 and San Francisco from your American bucket list.
9. THE NETHERLANDS
Experience the amazing nightlife in Amsterdam, or venture further afield to the birthplace of cheese, Edam (sounds like our kind of party)
The infamous Dutch charm and hospitality mean this country has been a top European destination for decades and is a long-standing hit amongst travellers.
10. SRI LANKA
Last, but by no means least, comes Sri Lanka. From coast to coast, Sri Lanka is a world in one.
Whether you choose to visit the imperial city of Kandy or take a surf lesson in Mirissa, Sri Lanka has so much to offer for every type of traveller.
Yup, don't mind us, we'll just be booking flights ASAP.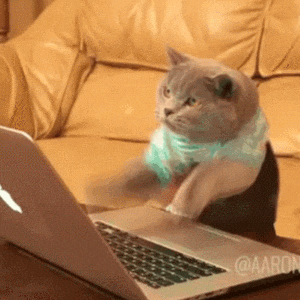 Where will you go first?