Adventure World is taking travellers to a dazzling place with a "hundred of thousand things to see". INDIA! And there they'll visit a rehabilitation centre for rescued elephants.
Featured in Adventure World's new 2020 India, Sri Lanka and Nepal brochure is a visit to the Wildlife SOS's elephant sanctuary where travellers will see first-hand the work being done to assist these gentle creatures.
Read on for more information on this "whole new world":
BUT FIRST, WHAT'S WITH THE ALADDIN REFERENCES?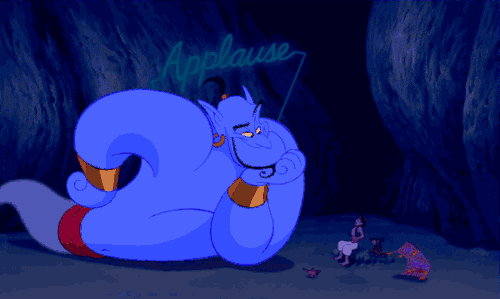 The Wildlife SOS Elephant Rescue Centre is in Agra PLUS the sound elephants make is 'brrr'. Put those together and it sounds like Agrabah – Aladdin's home city.
Plus there's that whole cultural misrepresentation that has people believing the film is set in India (the animation, not the live-action which went "sideways and under" to somewhere in Africa).
Anywayyy!
WHAT ITINERARY DOES AGRA FEATURE IN?
The visit to India's elephant rescue centre is included in Adventure World's 'Wildlife of North India' itinerary, which focuses (clearly) on animals in the region.
Running over 11 days, travellers will start in Delhi before making their way to Corbett National Park, Chambal and then Agra where they'll visit the centre. From there, they'll continue on to Ranthambore National Park before wrapping up the trip in Jaipur.
WHAT WILL THEY SEE & DO AT THE CENTRE?
The trip to the Wildlife SOS elephant rescue centre will take place on Day 7 of the itinerary. It will allow travellers to see firsthand the work being put into helping elephants, especially those living in urban environments.
Holidaymakers will see elephants that have been wounded, malnourished and others that have been dehydrated.
WHY WAS IT ADDED TO THE ITINERARY?
Adventure World itineraries tend to include projects supported by The Travel Corporation's non-for-profit organisation, the TreadRight Foundation.
The brand works in tandem with TreadRight in partnering with leading wildlife organisations on the ground to ensure they protect and rehabilitate elephant, rhino and big cat populations around the world.
WHAT ELSE DOES THE NEW BROCHURE INCLUDE?
Adventure World has packed its newest brochure with wildlife and cultural experiences.
With strong demand for heritage and cultural activities across India, Adventure World Travel is now offering more immersive journeys for guests, including sites and the chance to stay in hand-picked heritage accommodations.
For example, the culture of Rajasthan is on full display during the 10-day Rajasthan's Cultural Heritage itinerary, which has an authentic experience with the local people. It also features unique stays from royal homes to estates and cliff-top forts.
Click here for more information.