What did 10-yr-old you dream of being when you grew up? An actress/actor maybe, a doctor, perhaps a singer, a lawyer, a pilot, a rapper or a prima ballerina?
Most of us would've abandoned our childhood ambitions within six months of creating them in favour of a new career option, while very few would've stuck by their young dreams to the point of seeking professional advice (like writing a letter to Qantas' boss) on how to make them a reality.
One of those young exceptions is Alex Jacquot, a 10-yr-old boy who wrote an adorable yet completely to-be-taken-seriously letter to Qantas' Chief Executive for tips on how to run his own airline.
Not. Even. Joking.
Our competitors don't normally ask us for advice, but when an airline leader reached out, we couldn't ignore it.
Naturally, there was only one way to respond: CEO to CEO. pic.twitter.com/JTFpzn5a6Y

— Qantas (@Qantas) March 11, 2019
The tween who writes and knows business better than many in their mid-30s, wrote a letter to Qantas' Alan Joyce, hoping he'd assist in the setting up of Alex's new airline, Oceania Express.
Not only did Alex choose a great name for his airline, which he co-founded with his mate Wolf, but he has also already appointed a Chief Financial Officer, a Head of IT, a Head of Maintenance, a Head of On Board Services AND a Head of Legal.
Raise your hand if 10-yr-old you knew all these positions existed.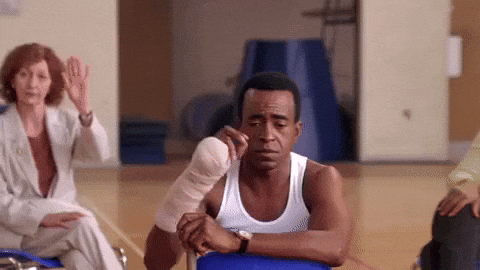 You lie! Put your hand down.
Read Alex's full letter below:
Dear Mr Alan Joyce AO,

I'm Alex Jacquot, a 10 year old boy (please take me seriously) and I want to start an airline. I have already started some stuff like what type of planes I'll need, flight numbers, catering and more. I'm the CEO of the airline, which by the way is called Oceania Express. I've also hired a CFO, a Head of IT, a Head of Maintenance, a Head of On Board Services and a Head of Legal as well, along with my friend Wolf (Vice-CEO) we are both co-founders.

I wanted to write to you because I wanted to ask you three things. Number one: I like working on my airline. Seeing as it is the school holidays, I have more time to work. But I don't have anything to do (that I can think of). Do you have any ideas of what I can do? Seeing as you are the CEO of QANTAS, I thought I'd ask you.

Number two: Do you have any tips on starting an airline? I'd be very grateful to know what you'd have to say.

Number 3: I'm thinking about, as you are, about an A350 for Sydney/Melbourne to London flights. Seeing as it is a 25 hour flight, we are having a lot of trouble thinking about sleep. Do you have any advice?

Hope to hear from you soon!

Yours sincerely,

Alex Jacquot, CEO and Co-Founder of Oceania Express.
Impressed by Alex's determination, Qantas' boss offered an equally adorable and completely-to-be-taken-seriously response in which he advised the young man to ensure he always puts "safety front and centre", while also doing what he can to make travel as affordable and comfortable as possible for guests.
Alan Joyce went on to invite Alex to a private meeting in order to discuss and compare notes on Qantas' Project Sunrise. Joyce also asked him along on an exclusive tour of the carrier's Operations Centre.
Meanwhile, I can't wait to book Oceania Express non-stop to London. And Alex, if you could also work on non-stop to Rio de Janeiro, that'd be amazing!
What did 10-yr-old you want to be as an adult?