The inside of an aircraft is SOMETIMES about as clean as a kitchen that didn't fail a food safety inspection enough to warrant an immediate closure but was caught breaching one too many sanitary violations to receive a hefty fine.
Or so past investigations into aircraft cleanliness (or lack thereof) have concluded.
To be fair, most airlines do try their best at keeping inflight space clean considering the hundreds of people moving on and off their planes every day. It's just that some airlines do it better than others.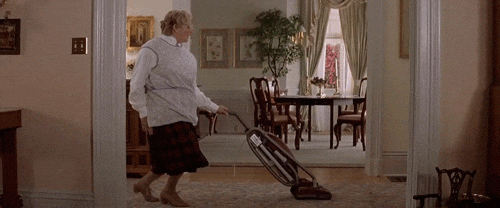 For example, the airline with the best disinfecting game is All Nippon Airways, which was celebrated for having the cleanest cabins in the air.
Flyers praised the Japanese carrier on its sparkling presentation, tables, carpets, cabin panels and washrooms. It's so clean on an All Nippon Airways plane you could practically eat off the floors, assuming you're still okay with coming into contact with potentially harmful yet slightly cleaner germs.
Following All Nippon Airways in the survey conducted by Skytrax World Airline Awards were Taiwan's Eva Air, South Korea's Asiana Airlines, Singapore Airlines and Japan Airlines.
Not one Australian, British or US carrier made the top 10 cleanest airlines list, which was rounded off with Cathay Pacific, Qatar Airways, Swiss International Air, Hainan Airlines and Lufthansa.
Australia's Qantas and Virgin Australia were the 22nd and 27th (respectively) cleanest carriers, just behind Air New Zealand at 20th.
What's the cleanest inflight experience you've ever had?