You'll be spewin' if you miss out on Qantas' massive 'Around the World in 8 Days Sale' during which the airline's domestic & international prices will be DRASTICALLY reduced.
DRASTICALLY, as in Qantas fares around Australia from $99 (when does that ever happen?!).
The sale begins today and, as the title indicates, runs for a short period of eight days only, ending 29 July 2019.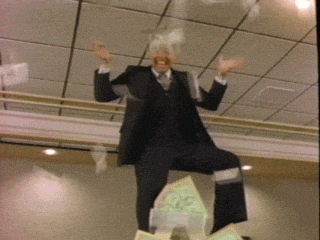 Destinations both here in Australia AND overseas will be featured in the sale, however, the destination on offer will change every day. In other words, if you see an offer you like don't sit on it.
To kick it off, Qantas has launched a domestic-wide sale, which includes one-way economy fares from $99.
Among the routes on sale include Sydney to Gold Coast, Melbourne to Launceston and Brisbane to Hervey Bay. There's a WHOLE LOT more, click here for the full list.
Of course, there is one catch – travel must be taken between August 2019 to March 2020.
"Whether it's Adelaide to Alice Springs or Perth to Paraburdoo – this is a fantastic opportunity for customers to take advantage of some great airfares for flights across our entire network."
Igor Kwiatkowski, Qantas Executive Manager Sales & Distribution
Keep an eye on the airline's website for tomorrow's hot destination.
Meanwhile, Qantas is celebrating the domestic-wide offers by revealing plans to increase its seats to and from the Gold Coast over the summer period by 1,800 per week. This will include additional seats from Melbourne and Sydney to the beach escape.