If being sent to Orlando, Florida to ride the rides, hug the characters and eat the snacks + getting paid around $5700 AUD (£3000) for the privilege sounds like your perfect job, listen up!
UK based company Ocean Florida is giving one lucky duck the three-week "job of a lifetime" in the theme park capital of the world, experiencing the magic at 18 different parks, including Walt Disney World and Universal Studios.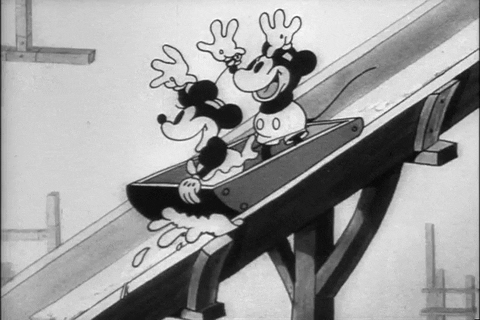 It gets better… the successful applicant will be sent to Orlando with a friend of their choice, because let's face it, thrills and laughter are even sweeter when shared.
Don't even need to read on? Click here to apply immediately.
READ: GALACTIC STARCRUISER: Disney's Immersive Star Wars Hotel Opens In 2021
Best job ever
The chosen candidate will be tasked with documenting and evaluating each park's "overall experience," as well as each park's souvenirs, parades, cuisine, opportunities for photo ops, and, of course, the "thrill factor" of each ride, which will be measured by a heart-rate monitor provided by the Essex based company.
Good news If you're a keen vlogger or Insta superstar as the Theme Park Tester will also be required to keep a video diary (with a provided GoPro camera) and post excerpts and photos to social channels.
The Theme Park Tester will also provide essential feedback on each park, based on the following criteria:
Overall experience
Quality and variety of food & drink
Souvenirs & brand merchandise
Suitability for families/couples
Thrill factor for each ride, show, and display
Parades
Photo ops
If you're practically falling off your chair with excitement right now, get thinking of some smart answers to the following application questions:
"What's been your top roller coaster to date, and why?"
"Which Disney character you would be and why,"
Apply now
If you hold a valid UK passport and are ready to book three weeks off/are totally okay to be unemployed in April and May, you can apply from now until the end of the month.
Click here to apply.
Good luck DISnerds and thrill-seekers!