Avid skiers & snowboarders rejoice! American Airlines has made it a lot cheaper for travellers to fly with their personal sports gear by removing oversize baggage fees.
American Airlines quietly removed fees on oversized bags on 21 May 2019, but only on oversized sports and music equipment.
In an online update, the airline said the policy update is designed to give customers an enjoyable travel experience from the moment they arrive at the airport to the moment they hit the snow.
"The updated policies will ensure that customers can more easily pursue active and healthy lifestyles wherever their travels may take them, without having to pay additional oversize bag fees."
American Airlines
Wait, does this mean those who overpack their suitcase can claim it as an 'oversize' and avoid the extra baggage fee?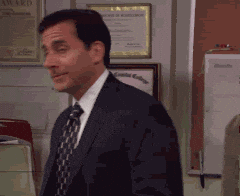 No, you can't. American Airlines has only removed the fee for sports and music equipment. So, unless the extra 5kg of shoes is actually a snowboard, you'll have to pay up.
The free oversize sport and music baggage will only be applicable to items that meet the airline's sizing requirements.
The checked oversize bag also counts toward a customer's normal baggage allowance. For example, customers travelling within the United States, who used to pay $150 to check one oversize item such as a surfboard, will now pay $30 — the cost of a standard first bag — if the weight is less than 50 lbs. Customers travelling with skis or a snowboard will now be able to check in an equipment bag with the skis or snowboard as one bag (up to 50lbs/62in).
Due to special handling requirements, oversize items such as antlers, hang gliders, scuba tanks and kite/windsurfing items will continue to incur a flat $150 fee.
Click here for more information on the restrictions.
American Airlines' announcement comes days before the airline is due to make an appearance at IPW19, America's annual tourism showcase.
Thousands of industry professionals with converge in Anaheim for the five-day event, running from 1 June, which will see them learn all about the USA's tourism product AND get an exclusive look at Disneyland California's newest and most immersive land, Star Wars: Galaxy's Edge.
KARRYON will be in attendance, keep an eye on our page for more news direct from the event.
What are your thoughts on the news?