A new high-speed rail line that will connect LA to Las Vegas is set to begin later this year, connecting the two cities in just three hours and beating the traffic for even more playtime.
We all know zero-emission electric train travel is the new plane travel, offering a more sustainable and seamless holiday experience.
So say hello to this genius plan.
From the chilled beach vibes of LA to the bright lights of Vegas, there will soon be a new high-speed rail link that will bring two epic travel destinations even closer together.
With three-hours of stress-free travel time, the new rail system will cover a distance of 418km, and give travellers an easy escape route when looking for a fun-filled weekend away.
Tell me more…
Brightline West, a Brightline affiliated company, is a high-speed passenger rail system that is "redefining train travel" in America.
Connecting Los Angeles and Las Vegas through multiple intercity projects, Brightline West says the project is designed to take cars off the road and offer millions of travellers a green way to travel between one of the country's largest cities and the entertainment capital of the world.
The company says the route is twice as fast as driving, which is good because driving in LA is a nightmare (unless you're doing carpool karaoke), and aims to remove 400,000 tons of CO2 annually by reducing 3 million vehicles.
According to Brightline, the train ticket prices will be on par with the cost of gas and parking. It says the elevated train experience residents and tourists have come to expect (and love) in South Florida will be offered along this route as well, including but not limited to: free onboard Wi-Fi, fully ADA accessibility from station to train, a wide selection of food and beverage, checked luggage and hotel check-in services.
Fiona Ma, California State Treasurer said: "This will transform transportation in Southern California and Las Vegas for generations by providing a fast and efficient connection that gets people out of their cars, reduces traffic congestion and decreases air pollution."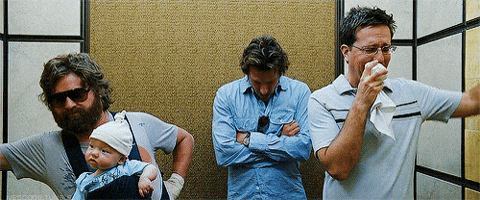 Not to mention, allow you to have plenty of good times fuelled by Jäger shots, slot machines, epic dining experience and stories that most definitely stay in Vegas.
The project is set to get underway at mid-year. Maybe it'll be finished in time for when we Aussies can visit next?