Tour operator, music festival hook up, entertainment provider & now, plant-sitter? Contiki has added to its portfolio of offerings by introducing a minding service for travellers' plants.
While once late teens and early 20-year-olds partied their evenings' away, now they spend their time feeding and caring for fauna – which is amazing, and there's absolutely no judgement on how people choose to spend their youth.
Knowing their market well, the team at Contiki have launched a plant-sitting service that'll keep the sunlight on guests' shrubs while they're on the road.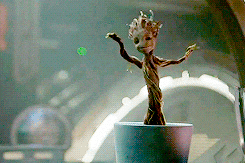 The service allows travellers to leave two of their house plants (no more than one metre high) with the Contiki horticulture crew who'll water and care for them until they return.
Unfortunately, the offer is only available until the end of August on trips longer than 10 days. It's also only available in London, which means Aussie millennials will have to find alternative sitters for their beloved blossoms.
If something should go wrong under the careful watch of the Contiki team, then the operator will replace it with a new baby plant, TW UK reported.
"At Contiki, we aim to make holidays stress-free so that our millennial travellers can relax and focus on exploring the world."
Donna Jeavons, Contiki UK and Europe Sales and Marketing Director
"We take care of all the essentials on-trip so it was a natural next step to take the pre-trip hassle out of finding a plant sitter."