Craving a little luxury in your life right now? Well, good news! You only have to wait for 12-months until Regent Seven Seas Cruises' 'Most Luxurious Ship Ever Built™', Seven Seas Explorer®, arrives in Sydney waters for the first time ever.
Hurry up 2020/21 Australia and New Zealand cruising season!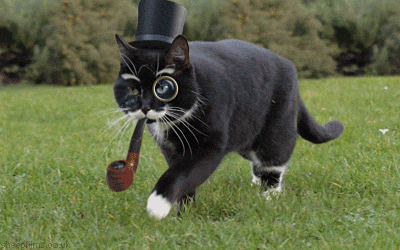 We're pretty much packed already.
Hello luxe, hello Seven Seas Explorer®
With over US$450 million spent on constructing the exclusive, 375 suite ship – including over an acre of marble, an enviable US$7 million art collection, and one of the biggest suites at sea – it is no surprise that Seven Seas Explorer has been hailed as The Most Luxurious Ship Ever Built™.
"Seven Seas Explorer will truly deliver a level of luxury never seen before in the region. What sets her apart is her expansive, all-balcony and all-suite accommodation, an unrivalled personalised service provided by our dedicated staff, and extremely lavish interiors. To name but a few of these unique features, there are 473 handmade chandeliers throughout the entire vessel, some 2,500 artworks including pieces by Chagall and Picasso and over 4,262 square metres of marble."
"Not to mention, she has one of the highest space to guest ratios at sea and has nearly a 1 to 1 staff to guest ratio,"
Lisa Pile, Vice President and General Manager of Regent Seven Seas Cruises Australia & New Zealand
"This is an incredibly exciting time for Regent Seven Seas Cruises, with the local season of Seven Seas Explorer in 2020 being a demonstration of how we are investing heavily in the Australasian region. With the launch of the highly anticipated Seven Seas Splendor next month, we are beyond thrilled to be showcasing her sister ship, Seven Seas Explorer, to the Australian and New Zealand market in early 2021, offering an unrivalled luxury cruise product for our valued trade partners and their VIP clients," Ms Pile added.
Australasian 2020/2021 season
Seven Seas Explorer officially arrives in local waters on the 28th December 2020, where she will visit Darwin before reaching Sydney on the 6th January 2021.
After stopping in Melbourne on the 9th January and Burnie on the 11th, Seven Seas Explorer will then sail across the Tasman Sea, reaching Auckland on the 21st January 2021.
Several of Seven Seas Explorer's voyages will depart from, or disembark in Sydney during her inaugural local season, including the 17-night Singapore to Sydney 'Balinese Celebration' sailing; the 15-night Sydney to Auckland 'Majesty of Milford' cruise; the 14-night Auckland to Sydney 'Grandeur of New Zealand' sailing; the 18-night Sydney to Bali 'Koalas to Komodos' cruise; and a 15-night sailing from blissful Bali to lively Hong Kong 'Radiance Of Thailand'.
Click here for more information.