From the pool at 1pm to the theatre at 7pm or even, outside the after-hours club at 3am. Anywhere, anytime Carnival Cruise Line guests crave a pizza slice, the cruise line will deliver.
So long as guests are using the Carnival Cruise Line app and they're onboard one of the line's ships.
The cruise line has added a 'Pizza Anywhere' feature to its Carnival Cruise Line Hub App in Australia, which allows cruisers to have their favourite pizza delivered whereever, whenever.
Five freshly made pizza varieties are available via the app, including Margherita, Funghi, Pepperoni, Quattro Formaggi and Hawaiian.
Once they've placed their order, cruisers tap the 'Pizza Delivery' icon and notify the line of their whereabouts on the ship by taking a selfie with their surroundings.
A waiter will then deliver the $7 pizza directly to their location and the cruise line will automatically charge guests via their 'Sail & Sign shipboard accounts.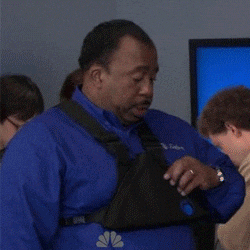 "The 'Pizza Anywhere' app feature is a terrific example of how committed Carnival is to ensuring their guests never miss a piece of the action and have as much FUN as possible onboard with their family and friends."
Jennifer Vandekreeke, Carnival Cruise Line Australia Vice President
"We're currently also working to expand deliveries to include beverages to make life even easier for cruisers on holidays."
The new app feature is currently offered onboard Carnival Spirit and will be available onboard Carnival Splendor when she arrives to her new home port in Sydney this December.
Does pizza anywhere at anytime on a ship sound good to you?