After a brief hiatus, Avalon Waterways is returning to Egypt in 2020 to invite travellers to stand at the foot of the pyramids, answer the riddle of the Sphinx and sail down the historic Nile River.
All aboard MS Farah, Avalon Waterways' luxury cruise ship.
The ship featuring 62 staterooms and suites and is ready to welcome guests on the NEW Taste of Egypt itinerary.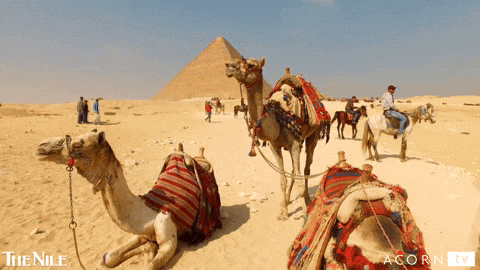 "We are thrilled to return to Egypt and the Nile River with this once-in-a-lifetime holiday,"
Pam Hoffee, managing director for Avalon Waterways
The Egyptian adventure
On this 10-day adventure to ancient Egypt, travellers will explore the Pyramids and Sphinx in Giza; they'll visit the Ramses II and Alabaster Sphinx in Memphis as well as Cairo's oldest church – the Hanging Church – and Tutankhamun's Tomb in the Egyptian Museum.
This is before even stepping foot on MS Farah in Luxor to embark on their Nile cruise.
Along the Nile River, travellers will visit the Luxor Temple; Avenue of Sphinxes; the massive Karnak Temple Complex, including the Temple of Amun-Ra; the Valley of the Kings and Valley of the Queens; the Temple of Kom Ombo (an unusual double temple), Temple of Isis and more.
This is a holiday full of astonishing sites and extraordinary exploration.
"From welcoming travellers to Cairo, 'Mother of the World,' and inviting them to look up at the 'Stairway to the Sky', to sail through Africa's ancient history and civilisations along the Nile, this is a very special, awe-inspiring experience for travellers of all ages."
Pam Hoffee, managing director for Avalon Waterways
More information
If your clients are interested in exploring the wonders of this fascinating country, the NEW Taste of Egypt Nile river cruise is a must!
The trip is priced from $4,473, including $350 per person earlybird discount.
Click here for more information.