You know the drill, your cruise is booked and it's time to get packing, but what theme nights are featured on your voyage and what on earth do you pack for them?
Carnival Cruise Line and P&O Cruises certainly have their fair share of theme parties between them and we're here to help you get cruise-ready.
Ditch the fairy godmother!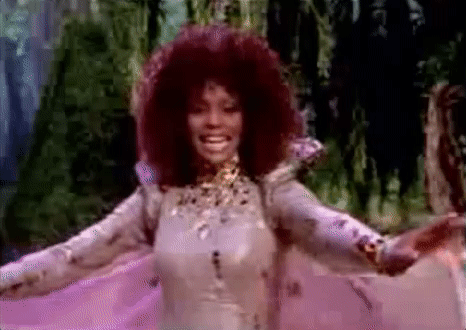 One of the greatest things about these brands is that you don't need to work out how to pack a ball gown and tux into your luggage to fit their formal evening requirements. You can if you want to of course though.
On Carnival voyages of two to five days, you can expect one Cruise Elegant evening and cruises of six days or longer will feature two.
P&O Cruises replaced their traditional cocktail night with a Gatsby Party on cruises of three to seven nights. On voyages of seven to thirteen-nights, both a Gatsby Party and cocktail evening will be featured and a minimum of three cocktail evenings (including one Gatsby Party) will be held on sailings of fourteen days or more.
You'll find there are just as many people who go to town with their elegant attire as there are those who don't. An evening or cocktail dress for the ladies and shirt and trousers (tie optional) for the men is fine.
Here's a little more info:
CARNIVAL CRUISE LINE
Carnival's theme parties epitomise the "fun" that the cruise line is renowned for.
On three-day cruises, you will experience a slice of Mexico at their Mexican Fiesta Deck Party. Hit the costume shop before you sail and grab a sombrero, poncho and some maracas to get into the spirit.
You'll head back to the 80s on four to five-day voyages where fluoro anything is en pointe and the bigger the hair, the closer to heaven. Carnival's 80s Rock 'n' Glow Deck Party is a wild night filled with lip sync battles and a whole lotta walkin' on sunshine. Hit your local thrift shop or delve way back in your closet to find the perfect outfit.
On cruises of six days or longer, you get all the value of the Mexican Fiesta Deck Party, the 80s Rock 'n' Glow Party and an Island Theme Night. This particular theme party is only held in the dining room, so be sure to enjoy your dinner there for the opportunity to take part in the festivities.
P&O CRUISES
The Aussie cruise line offers theme parties up in spades and it all starts from the moment you sail away with their nautical-inspired Anchors Aweigh Sailaway Party.
Whilst you don't have to get dressed up, why not pop on a sailor's hat and join in the dancing as you make some new shipmates!
A little party never killed anybody as the song says and the Gatsby Party aboard voyages of three-nights or more, transports you back to the 1920s in a flurry of confetti, live re-imagined music from the era, themed cocktails and dancing, oh so much dancing.
Whilst it's always a fun idea to organise your outfit ahead of time, the shops onboard stock a range of Gatsby-themed accessories and ladies can make their bejewelled fascinators at a specially curated workshop onboard, designed by award-winning milliner Serena Lindeman.
It's a white out at Bianco, The P&O White Party aboard cruises of three nights or more. Think Dîner en Blanc, but with pumping tunes and special effects. It's worthwhile packing your white gear for cruises of two to three-nights as well, as this theme party is often held on the first night of your voyage.
Ships sailing out of New Zealand take the event a few shades darker with the P&O All Black Party. It's only fitting really!
School may be out for many cruisers, but not aboard voyages of seven-nights or longer with P&O's adults-only Back to School Party. Squeeze into your old uniform, channel your inner headmaster or mistress and get nostalgic at this late-night theme party!
Get involved or don't, the choice is yours!
Whilst you're encouraged to get into the spirit of theme parties onboard, you certainly don't have to. You can either take part in "regular" clothing, perhaps nab a little piece of costuming from the onboard shops if they have anything available, or just give them a miss entirely and stay on the opposite side of the ship.
The beauty of cruising is that you can get involved in as much or as little as you like!
Tell us about your time on a themed cruise & some of your tips for making the most of it.