Hurtigruten – the cruise line leading the charge in green, hybrid-powered ships – has officially set up shop in Australia, with the opening of an office in Melbourne, Australia.
Doors swung wide open on Hurtigruten's new digs this week.
Simply head to Level 2 of 696 Bourke Street in Melbourne to find the team and pick at their extensive knowledge of the ever-growing and highly sustainable company.
Read on for more details:
WHY OPEN AN OFFICE NOW?
Although Hurtigruten has had considerable presence Down Under for some time, an official office amplifies the line's commitment to the Asia Pacific market. That is, according to APAC Managing Director Damian Perry.
"Our experienced sales team have been selling Hurtigruten for years yet during the extensive onboarding program they acknowledge that they are  now picking up the insider knowledge and expertise that is needed to support our partners and travellers."
Damian Perry, Hurtigruten APAC Managing Director
The timing of the new office also compliments Hurigruten's plans to expand in the Australian market. Revealed in May this year, the expansion included the development of a dedicated Australia sales, marketing and operations team.
WHO WILL WORK OUT OF THE NEW SPACE?
Joining Managing Director Damian Perry will be Marketing, PR & Communications, Sales Head and Key Account Managers.
The team will work together and with strategic partners to deliver "the most comprehensive knowledge, support and security" to travellers and Travel Agents.
HOW IMPORTANT IS THE AUSTRALIA MARKET TO THE LINE?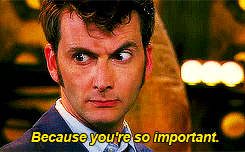 Its importance is growing.
In 2019, Hurigruten says guests from the Australian market are travelling to all of its destinations. This is expected to grow "substantially" over the next years thanks to a product that resonates will with Aussies and the increasing staff presence.
"Insights show that Australian and New Zealand guests love the uniqueness and authenticity in our products," a Hurigruten statement read.
"And they love our company's sustainable thinking and drive; the ownership and willingness to be the leader in Sustainable Expedition travel rolling out the worlds greenest fleet."
Click here for more information.