Everyone loves a good deal and we know you roughly receive three hundred thousand emails and PDF's every week, so it can be pretty difficult to keep on top of them all.
That's why we're here to help. We've decided to start a 'deals of the week' feature, to make your life a hella lot easier.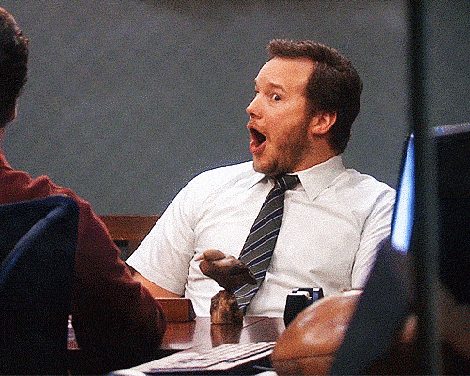 This week we have five amazing Trafalgar, NCL, Contiki, Outrigger and Eurail offers, to get your clients excited.
Cue the deals, deals, deals!
1. Save up to 25% off Worldwide Trips with Trafalgar
Trafalgar's Ultimate Flash Sale has arrived, with the brand releasing massive savings of up to 25%* off a selection of more than 40 of their most popular trips if booked before 2 December.
Clients looking to lock in their 2020 travels will love the selection of trips on offer, with departures across all seven continents up for grabs, including best-sellers like the 14 day Highlights of Austria, Slovenia and Croatia, and the 13 day Italian Glory on sale for a limited time only.
To help support Agent Partners in closing their sales, the brand's contact centres will be open all seven days this week.
Click here for more information.
2. Save up to 30% off cruise fares with NCL
Guests can enjoy up-to 30% off their cruise fare on desirable destinations such as Europe, Asia, Hawaii and Alaska, as well as Australia and New Zealand.
This deal can also be combined with NCL's 'Free at Sea' offer, giving guests a choice from up-to five free offers including a beverage package, shore excursion credit, specialty dining package, a Wi-Fi package and access to NCL's 'friend and family sail at a reduced rate' on select sailings, with guests receiving up-to $US2,900 in overall added value.
NCL's Worldwide sale is available now until 13 December 2019.
Click here for more information.
3. Save up to 25% off 2020 Europe with Contiki!
Guests can enjoy these savings on the 9 day Ibiza & Beyond adventure.
From bright disco lights to boutique shopping, idyllic pebbled bays to crumbling alleys of coffee shops – this trip is a wonderland of all things Spain, starting at the beach side beauty of Barcelona and concluding at the inland capital of Madrid.
Starting from $2,082* per person, twin share (discount included). This offer is on sale now until 18 December 2019 for departures on 24 May & 14 June 2020.
Click here for more information.
4. Save up to 30% off with Outrigger Hotels and Resorts
Outrigger Hotels and Resorts have announced a selection of great value offers to showcase its properties for less in 2020.
As part of the annual Cyber Sale, the entire collection of properties will have incentive deals including savings of up to 30% , available to book from November 27th.
With deals ranging from free nights to free meals and activities, Outrigger offers a legendary beach destination to make for the ultimate warm-weather escape. Experience Outrigger's breathtaking properties in Fiji, Hawaii, Thailand, Maldives, Mauritius, and Guam.
Click here for more information.
5. Pay 15% less for the 1st class experience with Eurail
Eurail is rolling back the price on all of its Eurail Global Passes
Travellers opting for a 1st class Global Pass can now save 15% on their travel Pass, while those opting for a 2nd class Pass will get a 10% discount.
Book before December 2nd.
Click here for more information.
*Conditions apply for all deals.