Guy Sebastian served up soul in 2015, Dami Im delivered a (almost) winning performance in 2016 and this year, Australia is bringing the booze to one of the world's wackiest talent competitions, Eurovision.
Pop sensation Isaiah Firebrace won't be the only Aussie waving our blue, white and red flag in Kiev, Ukraine later this month because Graham Norton's Own range of wines, made with New Zealand's Invivo Wines, has been named an official partner of this year's contest.
You know what this means? Free alcohol… for the contestants.
The partnership is the first of its kind for Eurovision, which has never previously teamed up with a wine brand, making it a momentous occasion for the alcohol provider.
It's also kind of a big deal for Eurovision contestants who'll have access to Graham Norton's Own South Australian Shiraz, a blend of grapes from the Barossa Valley, McLaren Vale and Langhorne Creek.
So while the company may not be named after an Aussie and New Zealand may play a big role in production, it's actually South Australian fruit flying over to Europe in liquid form.
Here in Australia, fans of the contest can pick up their own bottle of Graham Norton's Own vino from BWS at the current special of 2 for $30.
So raise your glass to a night of fabulous weirdness, and enjoy a drink with Graham himself.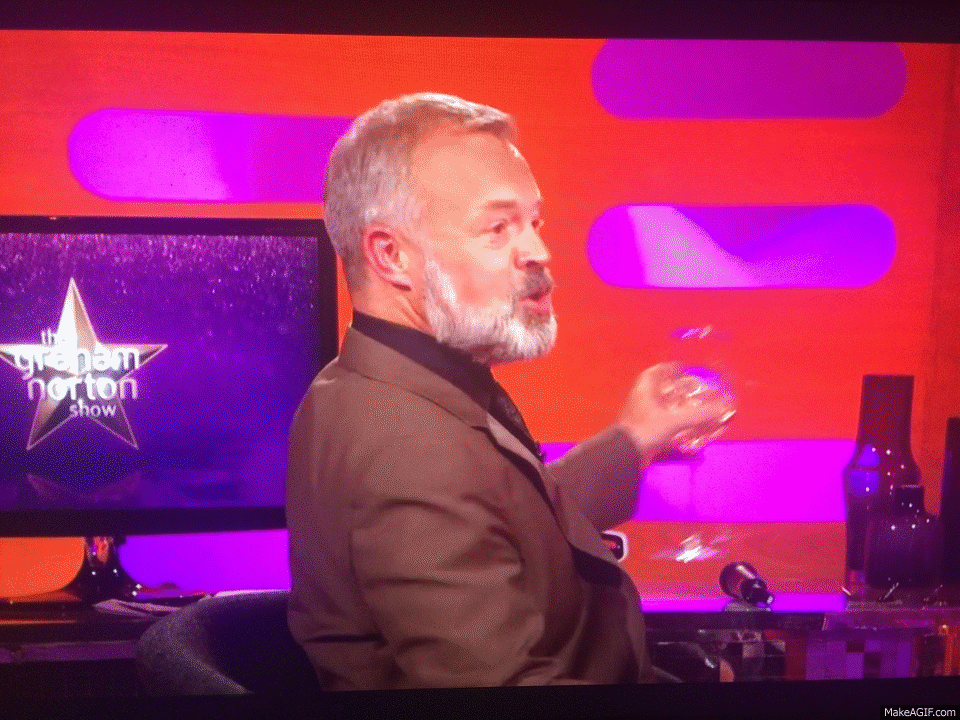 Invivo's cofounder, Tim Lightbourne said: "Eurovision is fun and doesn't take itself too seriously, just like our values here at Invivo. We're the ideal wine to go with crazy hair, outrageous dresses, way too many wind machines and more white suits than should be legal without a prescription."
The Eurovision Song Contest will be broadcast over SBS's Eurovision weekend – Friday 12 May, Saturday 13 May, and Grand Final Sunday 14 May at 7.30pm on SBS with LIVE early morning broadcasts begin Wednesday 10 May at 5.00am on SBS. Watch the fun unfold with this years brand new hosts, radio personality Myf Warhurst and comedian Joel Creasey.
You can watch Graham Norton drinking his Graham Norton's Own Marlborough Sauvignon Blanc with various celebrities every Friday at 8.30pm on TEN.
Invivo wines reminds you to drink responsibly.
Will you be sipping on Graham Norton's Own during Eurovision this year?