You might be asked to stay at home and put your travel plans on hold, but, did you know you are still able to explore, through a carefully curated collection of virtual journeys, helping to bring a piece of Austria to Australia.
Have you always dreamed about being in the audience of a Vienna State Opera performance or dipping your toes into sparkling Lake Wörthersee? Well, exciting news, you can explore these beautiful Austrian experiences with live-streamings and interactive panoramas.
You can also admire the beautiful animals at Vienna's Schönbrunn Zoo, marvel at the Giant Ice Caves in Werfen and see Vienna from high above.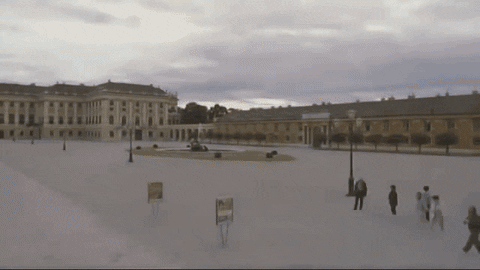 READ: Virtual Vacation: Washington, DC Is Keeping Your Travel Dreams Alive
READ: DIY 'Self-Iso Home Hotel' Reviews: Brett's B&B, Sydney
The Austrian National Tourist Office is giving you an array of sights and sounds to experience from the comfort of your couch:
Schönbrunn Palace
Click here to take a virtual stroll through the imperial family dining room of Emperor Franz Joseph and his wife, continue to the breakfast chamber before getting to the Yellow Salon – furnished in neo-Rococo style – and on to the magnificent Mirrors Room.
Vienna's Museums come to life
Click here to browse the Albertina's graphic art collection, explore art history with Vienna's Kunsthistorisches Museum (Museum of Fine Arts) and see the famous kiss by Gustav Klimt at the Belvedere.
The Mozart Residents
Click here to take an interactive walkthrough of the Salzburg residence Wolfgang Amadeus Mozart lived in from 1773 to 1787. Here, the Mozart family composed music and planned their extensive concert tours that took them all over Europe and as far as London.
The virtual tour takes you through a special exhibition devoted to Wolfgang Amadeus' father, Leopold Mozart, whilst also giving an authentic impression of the family's day to day life within these walls.
Salzkammergut
Click here to bring a bit of soothing nature in your life and explore the Großglockner, Austria's highest mountain, take a dip in deep blue Lake Wörthersee in Austria's south or enjoy the view from Schafberg mountain in Austria's lake region.
Click here for more awesome Austrian hot spots to explore.