The cottage, known to the Wizarding World as the home of Lily & James Potter, and the place who he-who-must-not-be-named gave Harry his famous scar, is now available to book, via strange muggle site, Airbnb.
Magical folk and muggles alike can pay tribute to Lily & James Potter and experience life in the enchanting location of Godric's Hollow.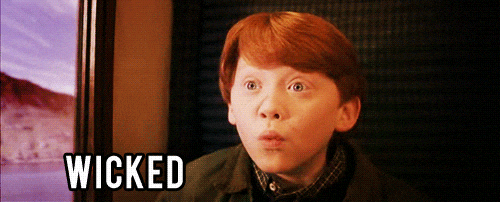 Godric's Hollow, also known as the De Vere House, is a former Five Star and Gold Award bed and breakfast property, located in the medieval village of Lavenham in the English county of Suffolk.
Floo powder is not required for arrival. Wands, robes, and cauldrons are optional but encouraged.
Stay at Godric's Hollow
The beautiful country home and surrounding village (with over 300 protected heritage properties) featured heavily in the incredible movie adaptations of J.K. Rowling's 'Harry Potter' book series.
De Vere House was the place Harry Potter's world was turned upside down by the notorious, no-nosed, Lord Voldermort. The tragic, unforgivable curse murder of his parents on Halloween 1981 was the reason he was raised by the terrible Dursley family.
The home has two four-poster bedrooms with en suite bathrooms and many exciting muggle artifacts, including TV, wifi, a private guest sitting room with log fire, and a courtyard garden. Guests can also enjoy a scrummy full English breakfast in the morning.
Due to nargles and the potential presence of boggarts, the property is unsuitable for pets or very young children.
The rental has not yet been listed by the Ministry of Magic, so keep it quiet. You don't want to be heading to Azkaban, do you!
Click here to accio the listing.