If you can't help falling in love with one of Memphis' most famed attractions, Graceland, you'll be happy to know that for the first time ever you can visit on a Virtual Live Tours.
Available from next week, Graceland tours will have fans from all around the world all shook up with behind the scenes access and never before seen highlights of the Mansion, the Lisa Marie jet, and Elvis Presley's Memphis exhibit and entertainment complex.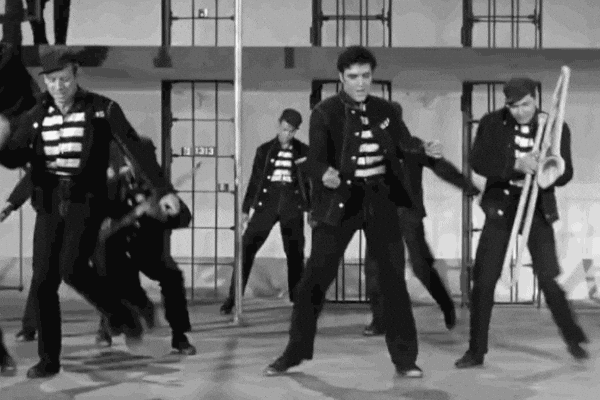 Hosted by one of the world's foremost experts on all-things Elvis Presley, Vice President of Graceland Archives and Exhibits Angie Marchese, the two-hour guided Virtual Live Tours will provide guests a VIP experience with an in-depth look into Elvis' life.
It's now or never
Virtual guests will have the opportunity to ask their host questions, as well as seeing various and changing artifacts, including Elvis' cars, jumpsuits, gold records, and movie memorabilia.
The Mansion aspect of the tour will begin at Graceland's front door and conclude with a quiet moment in the Mediation Garden.
Guests will enjoy touring the same rooms inside Graceland Mansion, but will get a special perspective, as the camera goes behind the ropes offering rare insights.
The experience will also include a look onboard the Convair 880 jet, Lisa Marie, nicknamed the "Flying Graceland" by Elvis.
The jet features two half-baths, a lounge area, a conference room, sitting room and a master bedroom.
Following that viewers will visit Elvis Presley's Memphis and continue their tour through 200,000 square feet of Elvis-themed exhibits where Angie will highlight and discuss many of the unique archives including Elvis' spectacular outfits, awards, automobiles, motorcycles and more.
"We are thrilled to now offer Graceland Virtual Live Tours to Elvis fans around the world," stated Debbie Miller, CMO, Elvis Presley Enterprises.
"In a typical year, Graceland hosts visitors from over 125 countries and from all 50 states. And, although Graceland remains open for limited capacity in-person tours, now, more than ever, people are looking for quality entertainment experiences they can enjoy from the comfort of their own home.
"For those who have always wanted to visit Graceland but never had the chance, to those who've been here many times and are looking for a bespoke Graceland experience, this tour is for them."

Debbie Miller, CMO, Elvis Presley Enterprises.
The tours will be presented live through a private, closed Facebook Group and will be archived for 72 hours following the live event so that guests can watch again as many times as they'd like.
The 72-hour window will accommodate guests in all time zones to enjoy the tour at their convenience.
Graceland's first virtual tours will take place on January 27, February 25, and March 25.
Additional dates will continue to be added. Tickets are USD $100.00 per person and are on sale now at Graceland.com.
The Edge Motor Museum
Another Memphis tourist hotspot, the Edge Motor Museum, also offers a comprehensive and free virtual tour via Google Maps.
By clicking on the front doors of the venue on street view, the museum opens up to anyone from anywhere around the world – meaning you can spend as much time as you like admiring the classic cars that the museum is famed for without any crowds, the need to wear a mask, and at your own pace as many times as you like!
Click here to tour the Edge Motor Museum can be toured via this link.
Click here to explore more of Memphis.