With the end of the year fast approaching, we bet you can't wait to find out hear the top travel picks for 2019, straight from the mouths of travel experts.
Flight Centre CEO Graham 'Skroo' Turner says increased airline capacity and direct routes are expected to help some destinations really shine in the year ahead, while the trend of sustainable travel and going off the beaten track is also set to see well-travelled Aussies take a different path.
"Our commitment to a responsible travel charter in WorldWise is encouraging others to travel the world in peace with respect for the communities, people, wildlife and places they visit," he said.
"We are seeing this through the types of product our customers are buying."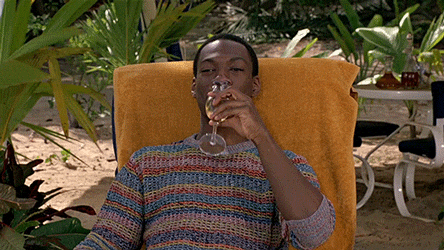 Here are the top 10 destinations Flight Centre has seen the biggest amount of growth, according to customer booking data:
1. UNITED ARAB EMIRATES
With almost 100 percent more passengers booking travel to the UAE in 2018, this region has seen the highest amount of growth.
Fuelled by Emirates and Etihad Airways, offering flights via Dubai and Abu Dhabi respectively to many destinations in the United Kingdom and Europe from several Australian cities, the UAE is a fantastic stopover option for Aussie travellers.
2. TURKEY
Flight Centre has seen passenger bookings to Turkey rise by almost 50 percent in 2018 for its Eastern Europe-meets-Western Asia appeal.
From Ottoman history to ancient ruins and from beautiful beaches to cosmopolitan cities, Turkey is Europe's hidden gem. And with Istanbul Airport set to be the world's largest airport when it opens later this year, ideally positioned within an 11-hour flight of 80 percent of the world's population, this will really put Turkey on the map.
3. EGYPT
Following years of instability after the Arab Spring uprising of 2011, there's been a resurgence in Australian travellers booking travel to Egypt due to tour operators returning to the region and the relative safety for tourists in the capital, Cairo.
The Pyramids of Giza are a huge drawcard for travellers to Egypt and with the new Grand Egyptian Museum set to open in early 2019, displaying tens of thousands of priceless artefacts of the pharaohs, now is definitely the time to go.
4. MALDIVES
Dreamy images of overwater bungalows and sun-drenched holidays in the Maldives may be the stuff of bucket-list wishes and honeymoon destinations, but thanks to more disruptors offering amazing deals in the travel space, this luxury location is now within reach.
These islands in the Indian Ocean have seen an increase of 35 percent more Australian travellers this year.
5. RUSSIA
Powered by the World Cup, the percentage of visitors to Russia has jumped by 27 percent in 2018. And it's not just football fanatics discovering the world's largest nation.
Moscow and St Petersburg have a wealth of historic buildings and cultural attractions, while the Trans-Siberian Railway offers glimpses of the changing landscapes and daily lifestyles on the epic cross-country journey.
6. COOK ISLANDS
Been to Fiji, seen New Caledonia and beached yourself in Vanuatu? Try the Cook Islands. The Southern Pacific location has attracted almost 18 percent more bookings in 2018.
With powdery white-sand beaches fringed by lush palms and circled by blue lagoons, this idyllic locale is a slice of paradise with 15 islands to discover.
7. CHILE
Chile can now lay claim as the latest South America hotspot. The LATAM network offers direct flights and great deals from Sydney and Melbourne to Santiago, making the Chile capital the ideal gateway to South America.
Tracing the backbone of South America's western edge, the landscape traverses the Andes to Patagonia, the Pacific coastline, star-gazing in the Atacama Desert and exciting cities as well as being a top ski destination.
8. SOUTH KOREA
Call it the hallyu wave that has seen South Korea export its pop culture to the world via K-pop and K-beauty or simply its intriguing cuisine, history and city sights, but this Asian nation is definitely having a moment with Aussie visitation up 14.4 percent year on year.
Seoul is a must-visit location for temples, markets and cutting-edge trends, while Busan, South Korea's second-largest city was named Lonely Planet's Best in Asia destination for 2018.
9. SRI LANKA
Sri Lanka bookings continue the upward trend by 10.5 percent this year. With Sri Lankan Airlines commencing direct services from Melbourne to Colombo last year, we predict this island oasis will be even more popular in 2019.
Not only is the island fascinating from a touring perspective, thanks to Intrepid Travel, world-class international resorts are opening up untouched areas of the island, and it is anticipated that many Aussies will flock to this destination for a change from Bali and Thailand.
10. JAPAN
Once a seasonal destination, Japan is now a year-round hotspot that has surged in popularity over the past few years. With the nation hosting the Rugby World Cup in 2019 and 2020 Summer Olympics in Tokyo, you can expect to see some major promotion of all Japan has to offer next year.
Which one of these top destinations takes your fancy?