Trafalgar's CEO, Gavin Tollman, takes time out of his schedule to share his thoughts on the state of the industry. This month, he discusses political disputes & their effects on tourism.
On 29 March 2019, Great Britain is scheduled to exit the European Union, to 'BREXIT'. In doing so, breaking apart a 26-year-old union of 28 nations.
The same pertains to 'The Wall' – a US election promise by then candidate Donald Trump, to overtly, actively and insultingly keep certain people of neighbouring nations out.
What do these and other political disputes around the world have to do with tourism? And what will the impact be on travel in 2019? What indeed…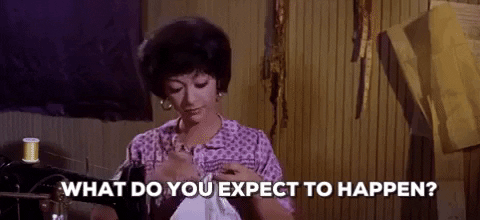 Looking ahead, it is hard not to feel both furious and exasperated by government induced insanity and the impact that it is having on the world around us. A world that has all the means of connectivity; mobile devices, aviation, economic empowerment, yet governments are consciously putting barriers in place to keep people apart. In time, these barriers, both political and physical, will not only shut down people's movements; but they will shut down hearts, minds and of course, global economies.
Think about it. Think about what, as an example, Brexit really means for the travel industry.
As stated by The Conversation, a think tank of global leaders:
Three quarters of all overseas trips made by Britons are to the EU. Research by the Association of British Travel Agents found that UK tourists are worth Euro 37.4 billion a year to EU member states. The most popular destination for British tourists in 2017 was Spain with 19m Britons visiting the country, with France in second place.
The negative impact of inbound travel to the UK from Europe, where, according to VisitBritain, 7 of the top 10 inbound source markets are within the EU. All this means that a 'no deal' outcome of trade negotiations would likely have far-reaching and costly implications on travel and tourism, and on national image.
Consider further, the hundreds of thousands of people from the UK working in the tourism and hospitality industry in the EU, and correspondingly vice versa? Is their employment secure? Are their futures secure?
Looking back to the US, today many museums are shut. Some National Parks are open, but trash and snow are piling up. The shutdown is inflicting severe damage on the domestic economy and a toll on its citizens. And as an example, with rising numbers of TSA officers now calling in sick and others quitting altogether, airport lines are getting longer. The impact: intolerable.
Facts matter, and what must not be forgotten is the further impact on human nature. Whether from the UK, EU, US or anywhere in the world:
No one wants to travel to a place where they feel unwanted and unwelcome
No one wants to travel to a place where they feel unappreciated
No one wants to travel to a place where they feel unsure about their ability to move around
So where to from here? How do those of us in the travel industry work together, continuing to build bridges across the world and break down walls?
First of all be engaged politically and have a voice. Ensure you vote informed as today your life does depend on it. Many people submit an informal ballot paper, as they think their one vote will not make a difference, but as a matter of fact, it does. A nation's political fundamentals are built using elections. Be involved. Be heard.
And in the travel arena, despite uncertainty and what appear to be extra barriers introduced by the governments we now have, we must remain determined and continue to travel. We are global citizens and tourism remains the best way to break down cultural barriers and unite, rather than divide.
Whatever 2019 may bring in the months ahead, may we never for a moment forget the fundamental difference we are making by keeping our world open, moving people across borders and cultures, across ideologies and possibilities.
Wishing you politically charged as well as exciting and enriched travels in 2019.