'From Disneyland to Doggyland' – Calvin. Rumours circulated all day but for shizzle, it was still a big surprise for all when Snoop Dogg dropped a beat at IPW19 in… Huntington Beach.
That's right, the Snoop D-O-Double-G performed for 1,000 industry professionals during Visit USA's annual IPW tourism showcase, which is technically being held in Anaheim, Orange County except on this one occasion.
REWIND! Let's start at the beginning of the evening.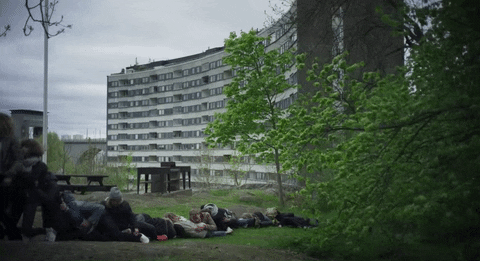 Around one in six IPW19 attendees RSVPd to attend a very exclusive Visit Huntington Beach mini-music festival, which was being held in the tourism board's city.
They loaded onto VIP buses and made the short 25-minute journey to the beachside destination where they were greeted by the drool-worthy smell of tacos, cheeseburgers, Cubanos and more.
There was also an incredible setting with a music stage backdropped by the city's beautiful beach and a glorious sunset. I mean seriously, how beautiful is this…
While incredible local musicians kicked off the music festival… (Btw – That's Will Ferrell's dad singing!)
Attendees got their hair did music-festival style with braids…
And the Miley Cyrus buns (hair in progress)…
They created their own essential oils…
And took quirky pictures in the back of a van…
There was delicious food on hand and then there was the highly anticipated (no seriously, everyone was hyped by the rumour) performance by Snoop Dogg…
Although he doesn't go by the name anymore, the cross-generational rapper stepped back into his 'Snoopzilla' persona, by playing the decks (DJing) most of the evening…
He played an eclectic set of old school 90s hip hop, new school chart-toppers, some Jackson 5, Prince, Lauryn Hill, rock n' roll and more.
Everyone felt 'young, wild and free' and thoroughly enjoyed the when the entertainer threw in some smooth dance moves and sung along with the great selection of tracks.
READ THE LATEST US NEWS FROM IPW…
Have you visited Huntington Beach? Tell us about your experience below.