After requesting to talk to the Manager, Madame Tussauds Sydney decided it was time to honour Karen with her very own wax figure.
We all know a 'Karen' (or two).
Karen likes to be in charge, likes to speak to the manager and thought long and hard about which colour tiles to use for her kitchen splashback.
Karen has garnered so much attention globally that the good folks at Madame Tussauds Sydney decided that it was time she was honoured with her very own wax figure at the celebrity attraction.
We can't wait to meet Karen!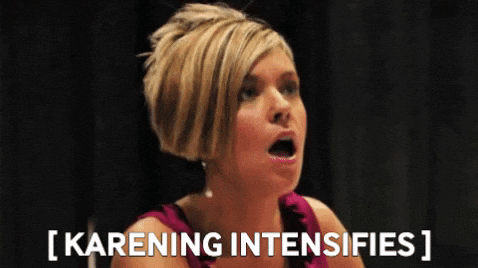 "Karen is here to stay" says Mikayla McGlone, Studios and Figure team member at Madame Tussauds Sydney, "So we thought we'd have some fun and create the first ever wax figure of Karen at Madame Tussauds Sydney.
"Karen will be complete with the signature asymmetrical bob and highlights, she'll have acrylic nails and over-sized sunnies, but what will really bring Karen to life will be that she's a talking figure and we're calling on the public to help us select what she'll say."
Will she ask to speak to the manager? Make a complaint? Or is it time for Karen to turn positive? YOU DECIDE!
Click here to make your suggestion.
That's not all, given Madame Tussauds Sydney loves everyone named Karen, the attraction is inviting anyone named Karen in for FREE entry between 1 April – 4 April 2021. T's & C's apply.