Believe the hype because it's finally happening! From Friday, October 16, New Zealanders will be able to travel across the ditch to New South Wales, the Northern Territory, and the Australian Capital Territory as the first step to a planned two-way Trans-Tasman travel bubble.
In a press conference today, Deputy Prime Minister Michael McCormack announced details of the first stage of the quarantine free Trans-Tasman bubble we've all been hanging out for.
And incredibly, it's starting in just over a fortnight on Friday, October 16.
Already we can hear the champagne corks popping in Sydney and cans of ice-cold VB being sprayed all over the NT. And for good reason, this is HUGE NEWS!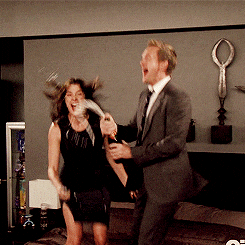 Finally! This means that after eight months, Trans-Tasman loved ones can be reunited, and New South Wales, the Northern Territory, and the Australian Capital Territory will see some desperately-needed inbound dollars flowing back into their communities from arriving New Zealanders.
So how will it work?
For New Zealanders travelling to Australia
Under the arrangement, New Zealand residents who have not been in a New Zealand hotspot in the 14 days before leaving the country will be able to fly to and enter New South Wales, the Northern Territory, and the ACT without having to quarantine.
However, at this stage, New Zealanders will still have to quarantine for 14-days when they do return and pay the NZ$3100 quarantine fee.
Regardless, it looks like the international terminals at Canberra, Sydney and Darwin Airports are about to spark back into life.
South Australia was also flagged as "probably the next cab off the rank" for the arrangement with other states and territories to follow.
"Today, I'm announcing the first stage of this arrangement, under which quarantine free travel will be possible from New Zealand to New South Wales and the Northern Territory from Friday 16 October,"

Michael McCormack, Deputy Prime Minister
A clearly excited deputy prime minister went on to say "I have just gotten off the phone with (NT) chief minister Gunner who says the fish are biting and the beers are cold, and he wants to see as many of his New Zealand cousins and friends as possible stopping his words, and I am sure they are being echoed right across the Northern Territory, and I know that New South Wales is certainly going to welcome this announcement."
No doubt!
It's massive news for Australian tourism and another big step in the right direction for the travel industry in general.
For Australians travelling to New Zealand
Sadly, the agreement is only a one-way one from New Zealand to Australia for now.
While Mr McCormack said that this would be the first step towards a travel bubble arrangement with the possibility of Australian travel to New Zealand, he did not confirm anything we probably didn't know already.
We'll still have to wait for details of just when exactly before Christmas Australians would be able to travel to New Zealand again.
"I know if Jacinda Ardern wants to have Australians going into New Zealand, that will be up to her," Mr McCormack said.
Earlier in the week, New Zealand Prime Minister Jacinda Ardern had said: "what you can see is that we do want to make it work. We want it to be safe. We want everyone to be comfortable with it and know that we are safeguarding our own strategies as we do it."
New Zealand's deputy prime minister Winston Peters had also said earlier in the week that the country was "raring to go", and that it would be a welcome boost for tourism on both sides of the Tasman.
"We have never given up hope on the bubble plan. We are raring to go and the sooner to get going the better." He said.
Want some more good news?
READ: The Mood Lifter: 5 Reasons To Feel Good About Travel This Week