Do you want to be all-knowing and all-powerful? Do you want to be the top-selling Viking Cruises Travel Agent in your office? Do you want to actually go on a Viking cruise without paying for it?
If you're shouting YES at your computer screen right now, you should probably register for Viking's Trade Training Roadshow, going national through to October!
Read on for more information.
The Training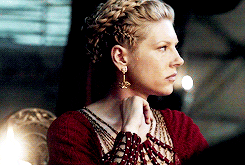 Viking's trade training program is designed for agents who are new to Viking, as well as those who are keen to brush up on the latest in product knowledge for the award-winning cruise line.
Members of Viking's sales team will be on hand to provide an in-depth look at why Viking has earned the title of the 'Thinking Person's Cruise'.
Named for the Norse goddess of wisdom, Vör, at each event agents will be treated to the latest on Viking's expansive worldwide product over a two-course meal and drinks. Plus, one lucky agent will win a Viking cruise for two.
Yes, you did read that correctly…
Agents can win a cruise, simply by attending!
"Our Viking Vör trade training evenings are the perfect opportunity to find out what makes us different – on the rivers and oceans. Whether they are new to selling Viking, a seasoned cruise expert or entirely new to cruise, we encourage agents to attend to maximise their growth potential in this vibrant and ever-changing industry,"
Keira Smith, Viking's National Sales Manager
What are the dates?
Perth: 12 September
Gippsland: 17 September
Launceston: 24 September
Hobart: 26 September
Central Coast: 26 September
Cairns: 2 October
Adelaide: 8 October
Ballarat: 15 October
Click here to register or contact your local Viking Commercial Manager for more information.