Tourism Minister Simon Birmingham is banking on Australians taking more domestic holidays and trips this year rather than overseas with a plea for Aussies to "feel an almost patriotic duty" to travel locally.
With international borders remaining closed for the immediate future, the federal government is now pitching to the almost 10 million Australians who travelled overseas in 2019 to think about supporting and reviving local tourism, jobs and livelihoods.
With the continuing decimation of the travel and tourism industry here in Australia thanks firstly to the bushfires that started late last year through to the coronavirus pandemic that began early this year, it's been one big nightmare after another.
And don't we know it.
Next up is the scheduled end of JobKeeper in September. Let's not even go there at this point.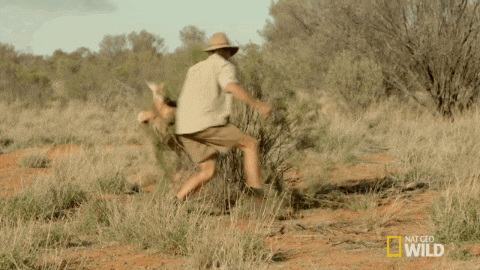 In a bid to amplify the severity of the situation, Tourism Minister Simon Birmingham will today use a National Press Club speech as a rallying cry to again urge for more understanding and support from both Australian travellers and state and territory governments.
According to excerpts of his speech obtained by AAP, he will include the following plea:
"For those Australians who can afford to do so, we want them to feel an almost patriotic duty to get out and support the jobs and small businesses of their fellow citizens by having whatever Aussie holiday they can,"

Simon Birmingham, Tourism Minister
Let's hope people get the memo.
What's holding us back?
Right now the answer is simple. Our own state borders remaining closed.
With Australian state and territory border restrictions and reopening dates becoming increasingly harder to stay on top of than the number of local cases of COVID-19, in general, traveller sentiment is still to "wait and see before booking."
READ: Our Essential Guide To Australia's Borders Reopening.
Queensland is expected to reopen to interstate visitors from July 10 (though subject to final approval), while South Australia announced yesterday it would reopen its borders to people from Western Australia, the Northern Territory and Tasmania from today.
The challenge is that right now, anyone visiting South Australia from WA, the NT or TAS will be subject to self or mandatory quarantining for 14-days upon their return home. See the issue here? And that's just one example.
And while Qantas, Jetstar and Virgin have announced more flights to come back online in July, schedules are still limited and in many cases, expensive.
Many hotels and resorts across Australia still remain closed or partially reopen, with many such as Hayman Island in Queensland not scheduled to reopen until September.
So while Mr Birmingham says that holidaying here this year could mean that "Instead of the beaches of Bali, it could be the beaches of Byron Bay," it's clear that state and territory governments need to get a move on to turn a plea into reality and benefit everyone in travel and tourism who need it now more than ever.
Message to Australia: Please don't forget travel agents
While we're on the topic, would it be too much to ask that Australian travel agents be included as part of the patriotic plea?
From a travel agent perspective, a highly publicised call to action to use a local travel expert rather than booking through a foreign-owned online booking site would be a strong message to further unify the industry cause.
Australian travel agents are just as much a critical and valued part of the travel and tourism industry as the products and places they help send people to. The money stays local and helps support the economies and communities where agents live and work.
It is a scandal that this fact is often missed.
Without the fear of sounding like a One Nation Member, here's hoping we see some positive change in this space for Australian agents as part of that 'patriotic duty' promise too.
READ: 10 Reasons Why You Need To Join The Aussie Specialist Program