Grab your pink passport & dye your hair blonde, because you could be stepping into the sparkly stilettos of BARBIE®!  That flawless plastic doll has become an Airbnb host and is offering a first-ever stay at her Malibu Dreamhouse.
Come on Barbie, let's go party!
This October, guests can book a one-time stay at Barbie's Malibu Dreamhouse, in stunning Malibu, CA.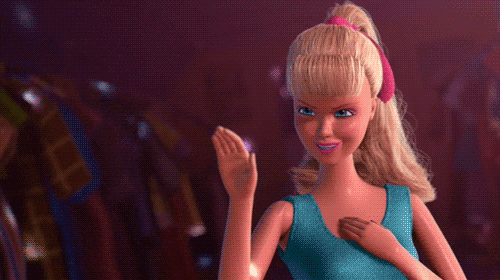 Before women were allowed to open their own bank accounts, Barbie bought her first Dreamhouse. As a modern homeowner and entrepreneur, Barbie is very excited to open her home by listing it on Airbnb to share her story and to continue to inspire fans around the world.
This once-in-a-lifetime opportunity will offer Barbie enthusiasts the chance to experience her signature brand of hospitality, empowerment, and inclusivity.
She's off on holiday (obvs, it must be a hard life being her), so she's effectively looking for a housesitter.
If you're a lover of paradise, the colour pink or catchy 90's pop music, this is basically the best thing ever.
The Dreamhouse
I hope you're sitting down, because this house is UNREAL.
Located in the heart of Malibu, the quintessential Dreamhouse will bring to life what drives Barbie, from spotlighting powerful and diverse role models to showcasing underrepresented career paths and giving all girls a voice.
The Barbie Dreamhouse Airbnb experience would not be complete without:
A meet-and-greet with hairstylist and girl boss, Jen Atkin, along with hair makeovers from hairstylists from Mane Addicts Creator Collective.
A one-on-one fencing lesson with inspirational role model and fencing medalist Ibtihaj Muhammad.
An interactive, globally-inspired cooking lesson with one of Malibu's favorite female business owners, Gina Clarke-Helmof Malibu Seaside Chef.
A behind-the-scenes tour of Columbia Memorial Space Center with pilot and aerospace engineer Jill Meyers.
A gallery wall and mementos that celebrate her notable accomplishments from her medical degree to her pilot's license and her many other honors and distinctions.
The ocean-front, contemporary home has Barbie touches throughout, complemented by a mixture of new and vintage mid-century modern pieces.
As part of the stay, Barbie is encouraging guests to explore her walk-in closet and journey through 60 years of incredible fashion that reflects her many successful careers, and just as Airbnb encourages guests to respect house rules, neighbors and personal items of hosts, so too will guests of Barbie.
Additional Dreamhouse design features include:
An infinity pool with views of the California coast
Waterslide (although Barbie always travels with her slide, so it won't be on-site for guests!)
Personal cinema
Hobby studio
Sport court
Meditation space
Outdoor dining patio
A fully stocked kitchen
Oh my gosh, how do we book?
To stay in Barbie's Dreamhouse, visit the listing on Airbnb and be the first to reserve the stay when booking opens on October 24, 2019 at 5 a.m. AEDT, the day Barbie leaves for a trip to Austin, Texas.
The house sleeps four guests, and the stay is listed at only $90 a night, plus taxes and fees, to commemorate Barbie brand's 60th anniversary.
The one-time reservation will take place over two nights, with guests checking in from Sunday, October 27 to Tuesday, October 29.
To celebrate this unique offering, Airbnb will make a donation to The Barbie Dream Gap Project GoFundMe initiative; an empowerment initiative that aims to give girls the resources and support they need to become anything they want to be.