Korean Air hit play this week on a funky new safety video starring SuperM, a global K-pop group. The video is now being aired on all flights and is guaranteed to have passengers grooving in their seats!
Korean Air aims to deliver essential safety information more effectively by grabbing passengers' attention with its new safety video.
In-flight safety videos are required to present necessary safety information such as luggage storage, items, banned during the flight, electronic device restrictions, no-smoking regulations, seatbelt signs, emergency exits, actions to take when cabin pressure rises, and how to wear the life jacket.
But after that, the video is down to pure entertainment and genius creativity.
The video
The safety video features a mix of five music genres: hip-hop, R&B, electronic, deep house, and synth-pop. Who knew that was even possible? But by mixing the various genres into one song, the video aims to capture the attention of a wide range of passengers.
There are several airlines that have introduced witty safety videos featuring national celebrities. There is also a case of a safety video in a music video form, in which airline employees appear to explain the safety rules. However, this is the first safety video in music video form that features influential K-pop artists.
"Safety does not have to be serious or boring. "We hope to deliver clear safety messages to our passengers through the brand-new safety video."
Korean Air spokesperson
SuperM is a new project group recently created by SM Entertainment, with seven K-pop stars from existing SM boy groups: Taemin from Shinee, Kai and Baekhyun from Exo, Taeyong and Mark from NCT 127, and Ten and Lucas from WayV.
Comprised of already successful K-pop members, SuperM has quickly become very popular. On October 5, SuperM successfully held its first concert in Los Angeles, and they will soon begin a North American tour in November 2019. SuperM's first mini-album recorded No. 1 on the Billboard 200 albums chart.
Love the song?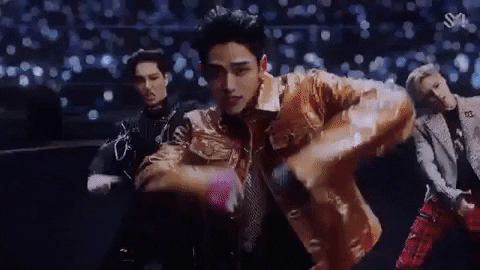 Great news if you love this super catchy song… "Let's go everywhere," will be released as a single album on November 18.
According to Korean Air, profits from the album will be donated in the names of Korean Air and SM Entertainment to the Global Poverty Project's Global Citizen campaign.
Click here to watch the video again!