Aussie travellers may be able to breathe a sigh of relief soon with mask mandates on flights set to be jettisoned once a national approach is agreed by all Australian states and territories.
As of 18 June 2022, travellers no longer need to wear masks inside Australian airports, however, the mask mandate remains in place on board domestic flights.
While Health Minister Mark Butler has not yet received advice from public health authorities about removing mask requirements on international flights to Australia, he says rules on domestic flights are a matter for state and territory leaders to decide.
The key decision-making committee for health emergencies – the Australian Health Protection Principal Committee – decided at their most recent meeting masks should still be worn on flights, Mr Butler said.
"If advice comes to me … about lifting the mask mandate on incoming flights, it would be my intention to consult with state ministers," he told reporters in Canberra on Wednesday.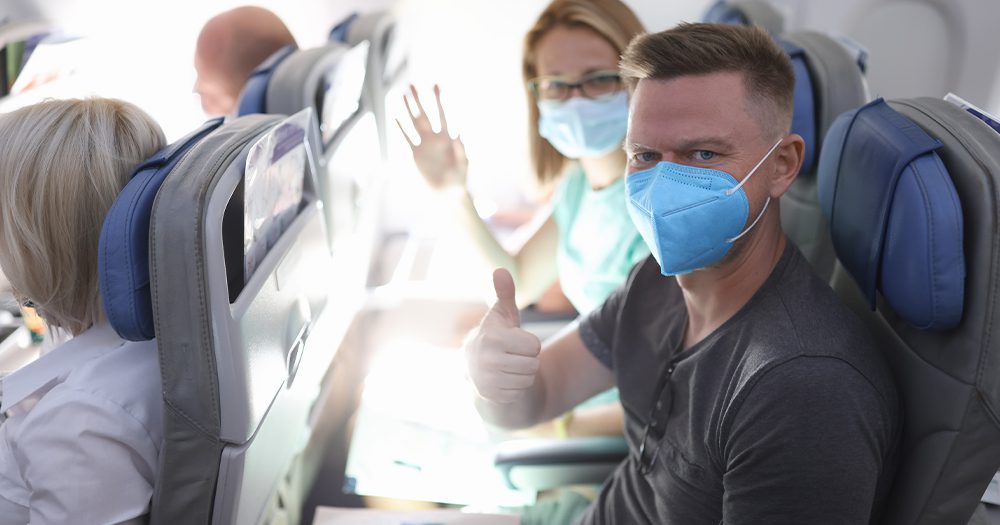 The mask mandate on domestic flights will be decided at a national level and it is important for all state and territory leaders to be on the same page when the advice to remove restrictions comes, the health minister said.
Passengers flying with Qantas will no longer be forced to wear face masks on selected non-stop international flights, despite other airlines including Virgin still imposing the mandate.
Qantas staff and travellers flying to the US, Rome and the United Kingdom from Australia can now travel mask-free if they depart from NSW, Queensland and WA airports after the airline scrapped the rule on Tuesday.
A letter to Qantas staff said, "The change to in-flight mask requirements on some inter­national flights is an important step in our transition to living with Covid, and we welcome this change."
Via AAP