Airlines usually can't get enough of telling travellers to book a seat on one of their planes, but not KLM. The carrier is telling holidaymakers to reconsider flying.
KLM unveiled a new campaign late last month, which left a few customers scratching their heads because it seems as though is telling customers that maybe they don't need to book a flight for their next holiday.
No, that's exactly what the airline is saying.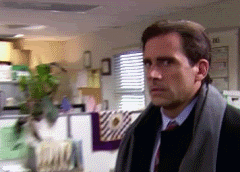 The genius new campaign may seem a little confusing at first but on deeper inspection, it's a powerful effort at encouraging travellers to fly responsibly.
In a one-minute and 22-seconds open-letter video, KLM's Chief Executive Pieter Elbers invites travellers to make "responsible decisions about flying" by considering an alternative means of getting to their destination (such as a train), packing lightly and compensating their CO2 emissions.
"A hundred years of aviation comes with great responsibility because you want our children to get to know this beautiful world too, right?"
Pieter Elbers, KLM Chief Executive
"That's why we're working night and day to improve flying for the next 100 years, but we can only make it possible together," the carrier added.
"That's why we want to ask you something – to fly more responsibly. Do you always need to meet face-to-face? Could you take a train instead? Could you contribute by compensating your CO2 emissions or packing light?
"We all have to fly every now and then, but next time think about flying responsibily."
Pieter Elbers, KLM Chief Executive
The new video campaign is accompanied by a website where travellers can learn more about the concept of flying responsibly and how it can be adopted by all.
KLM is currently the world's fourth most fuel-efficient airlines, according to International Council on Clean Transportation, following Norwegian, WOW Air, and SWISS.
What are your thoughts on the new campaign?