Travellers may be all set for the first half of 2019, but there's still six months worth of holidays still waiting to be booked – meaning, six months worth of sales for Travel Advisors to secure.
The guys over at G Adventures are hoping to help consultants with those late 2019 bookings by running their eyes over some data to determine which holidays are looking hot for the next 12 months.
What did they find? Travellers are looking at the most diverse range of destinations from Uzbekistan to Ethiopia, Senegal and more.
Consultants may want to grab a pen and start studying up to be better prepared for when their clients come in asking to book…
10. Japan
The sun is rising on Japan tourism, especially in 2019, the year it hosts the Rugby World and the year before the summer Olympic.
G Adventures said travellers will receive unique experiences all around Japan, but they're looking even further outside the box to places such as Tottori and Hagi where they can take part in homestays and social enterprise projects.
9. Uzbekistan
Relaxing visa requirements for 51 nationalities, including Australians, had moved Uzbekistan to the top of many people's bucket lists.
According to G Adventures, interest in the 'Stans continues to rise, with Uzbekistan specifically receiving a 72 percent increase in travellers over the past five years.
To accommodate growth, the tour operator has launched two new trips to the country in 2019, including the 13-day Best of Uzbekistan and Turkmenistan.
8. Senegal
Tourism to West Africa is slowly recovering after fear of Ebola cause a lapse in 2014. Specifically, rich French colonial country of Senegal is hoping to attract more visitation with the re-opening of its new airport near Dakar.
7. Taiwan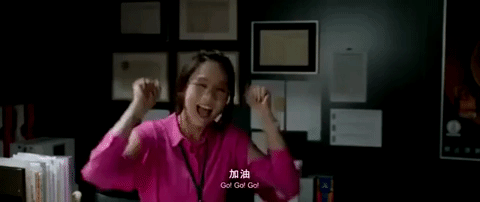 One of the lesser visited countries in Asia is also one of the most underrated. 2019 will hopefully change that as G Adventures is seeing a growing interest for Taiwan's food scene, which was proclaimed as 'Asia's most food-obsessed country' by the New York Times.
6. Northern Sri Lanka
Sri Lanka is hot, hot, hot and has been for some time (58 percent increase year-on-year). But now travellers are looking to experience new areas of the country, including the rarely visited north.
Travellers can check out the region, which was cut off from tourism for decades due to civil war, on G Adventures' seven-day sailing trips from Jaffna.
5. Jordan
With year-on-year growth of 71 percent for G Adventures, it's safe to say Jordan's tourism is back, mainly as a result of stability in neighbouring Egypt.
However, those planning a trip want to ensure they're making a difference in the two countries, which is why the tour operator has added two new 'G for Good' social enterprise projects including the Jia Community Restaurant which supports local women in Souf, and the Al Numeira Environmental Cafe helping water conservation near the Dead Sea.
4. Iceland
The final season of Game of Thrones will again throw its filming locations into the spotlight, and Iceland is no exception.
Trip sales to the country have increased by 127 percent in the past two years, but in 2019 tourists are looking to do things a little differently by drifting away from main tourist areas and into destinations further afield.
3. Ethiopia
Another African nation sneaking increasingly on to travellers' wishlists is Ethiopia, with G Adventures seeing a 98 percent increase over the past 12 months.
It's also been in the headlines for all the right reasons, with the prime minister announcing half the country's cabinet will be female, and the recent announcement of a new peace accord between Ethiopia and its neighbour, Eritrea.
2. Italy
On May 2, 2019, Italy will celebrate the 500th anniversary of artist Leonardo da Vinci's death, and there will be a host of celebrations taking place throughout the country.
Despite some of its main sites being tarnished with the overtourism brush, there are still plenty of places to explore outside the major cities, such as on G Adventures' new Local Living Coastal Tuscany trip, where travellers will be hosted at a former G Adventures' chief experience officers' family home in Capalbio.
1.Patagonia
Demand for trips to Argentina has been steadily rising over the past five years, with sales up 15 percent in 2018 compared to 2017.
Visitors to parts of Argentina in July will be treated to a solar eclipse on the 2nd of the month, and from October G Adventures' will offer a new trip in its Wellness travel style, featuring morning yoga sessions and afternoon excursions in Patagonia.
What's your next destination on your 2019 bucket list?